Joined

Sep 18, 2011
Messages

3,245
Location
Rockhound posted pics of a 20 gauge TSS pattern a few weeks ago, and it was the first I'd heard of the stuff. I did a lot of research about it, bugged the hell out of a few people, spent too much money, and finally got the stuff to load it. Tested it today, and it's awesome. For those unfamiliar, TSS is like hevishot on steroids. Hevishot is 20% heavier than lead, TSS is 80% heavier.
3" - 2 oz -- TSS #8s
Bottom number is pellets in 10" circle, top number is pellets between 10" and 20"
40 yard pattern: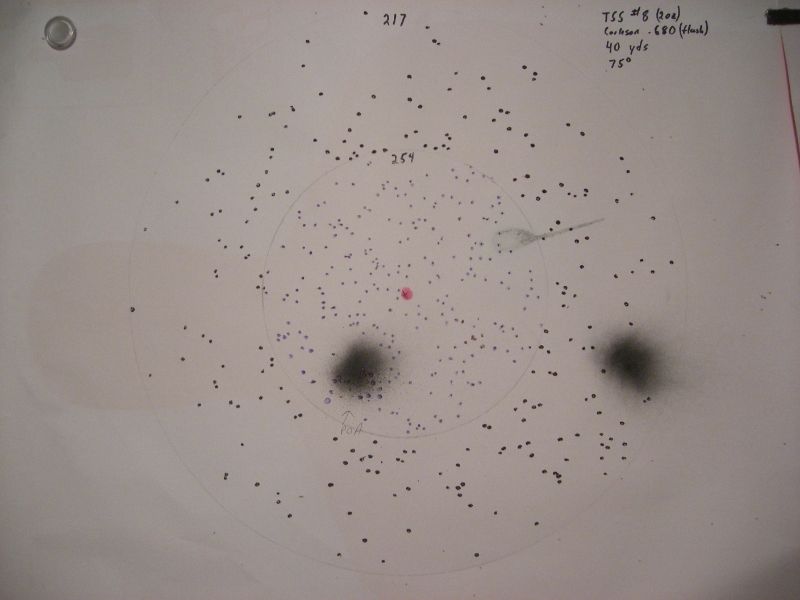 50 yard pattern: (circles should have been drawn up and left about 2 inches)
60 yard pattern: