We were supposed to leave yesterday afternoon but between my crap and man being sick we decided to stay home.
We decided we would wait till this morning and see how he felt.
I woke him up about 4 and he felt alot better so we left here about 4:30 and headed to Dickson.
Got there and stopped to get some snacks and got to the farm just after 6:30.
We took our time and eased up and around tree lines till we got to where we wanted to start.
Called a few times and just sat and watched.
We finally heard a gobble about 7:30 or so and it appeared to be heading towards our favorite spot on the farm.
I changed to my favorite mouth call and hit him again and he gobbled, closer to where I figured he was going.
We packed up and moved a little before 8:00.
Saw one deer, then 4 more deer.
Got set up and saw a coyote.
Shortly after that we had two jakes come out across the field and I called to them but they wanted nothing of it.
Finally about 9:45 or so man says, omg Dad, there are three gobblers.
I eased around and there was three big red heads staring at us.
They started towards us but moving to our left in a path that would lead them out of range.
I whispered they were jakes but it didn't matter to me and the way man was breathing it didn't to him either.
I called softly to them and turned them JUST enough that they were barely in range... barely.
Actually they were a little far but I felt man could pull it off, and he did.
Happy Happy Happy !!!!
4" beard and nub spurs.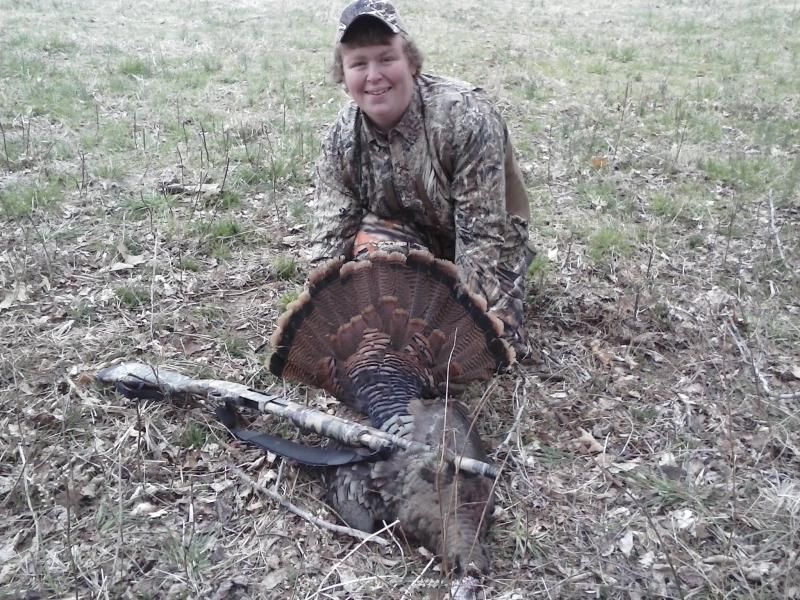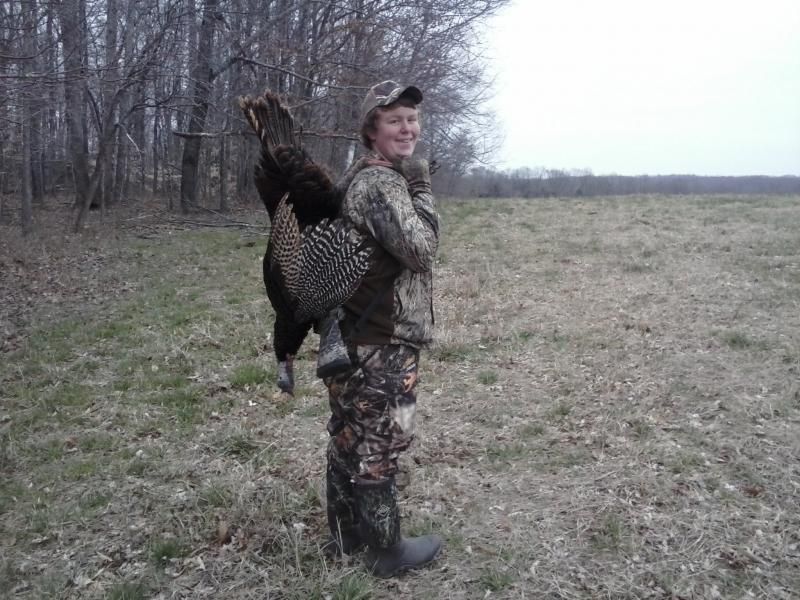 Since this was his last juvy hunt, I thought I would add a picture from his first juvy hunt. Makes me sad.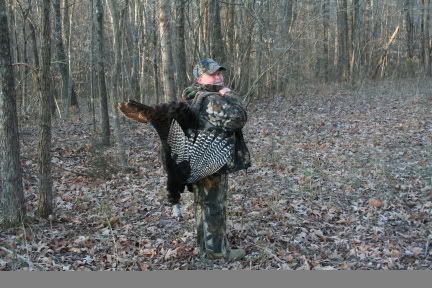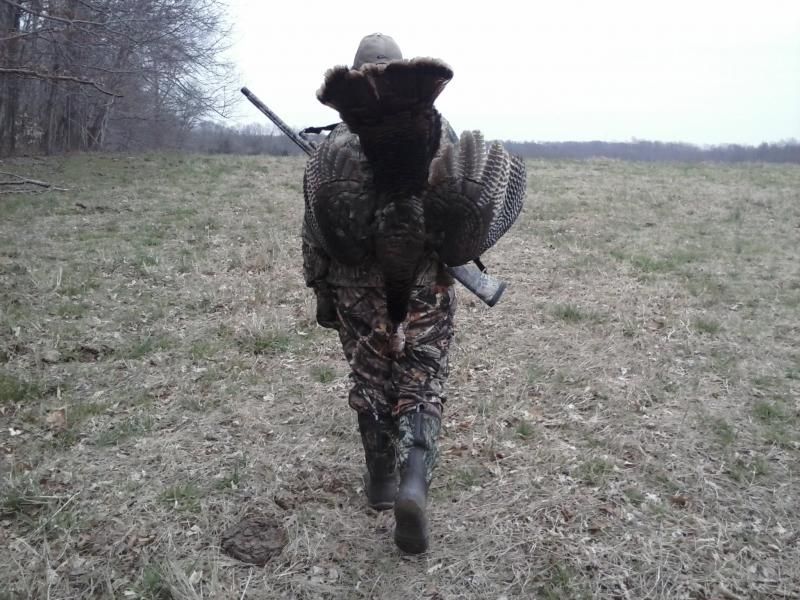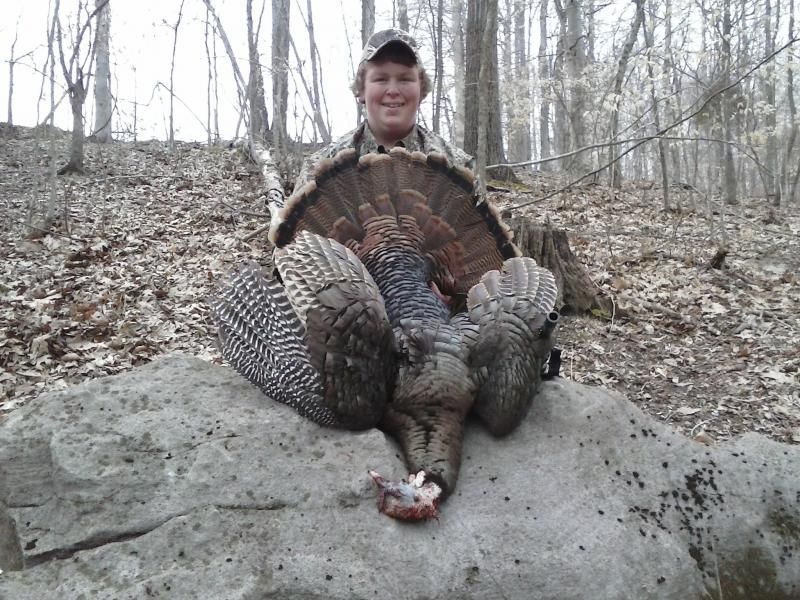 Wonderful morning, great time with man in the woods.
4 hours driving 3 hours hunting, great day.