First time shooting it. After 2 rounds of leftover n110, I loaded it with 56gr H4198 HLBC, winchester primer (leftovers), XTP at 50 yards I am well pleased.
Just wanting to shoot and see if I had some consistency before I put my savage up for sale.
Below is shot 3 and 4.
below if you look closely you will notice shot 5 in there. 3 shots in 2 holes, I am tickled. I realize its only 50 yards, but I'll back it up soon.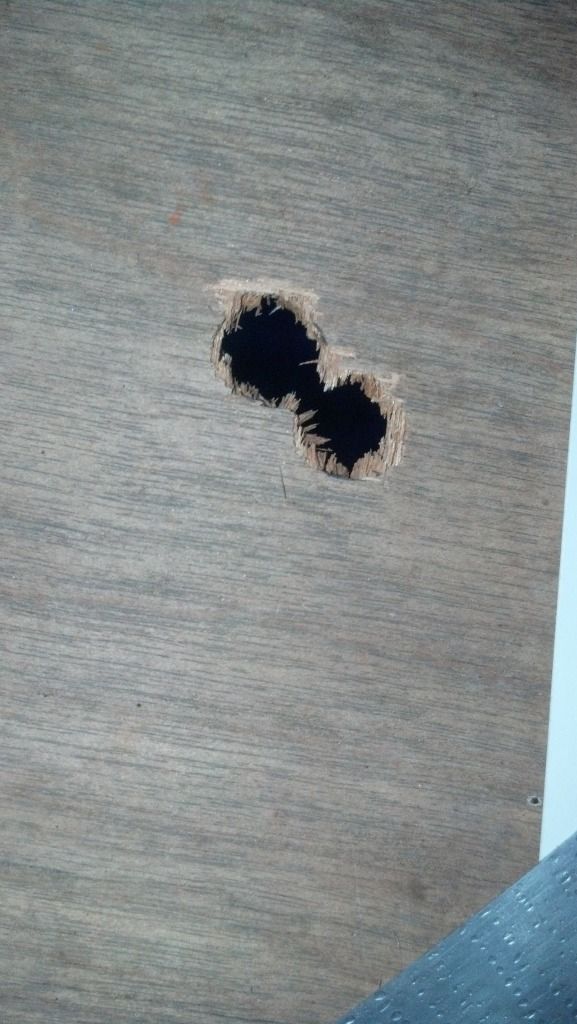 2 of the 3 shots was shot by TN.Larry.... Our rest was a round hay bale.