Joined

Nov 10, 2010
Messages

29,472
Location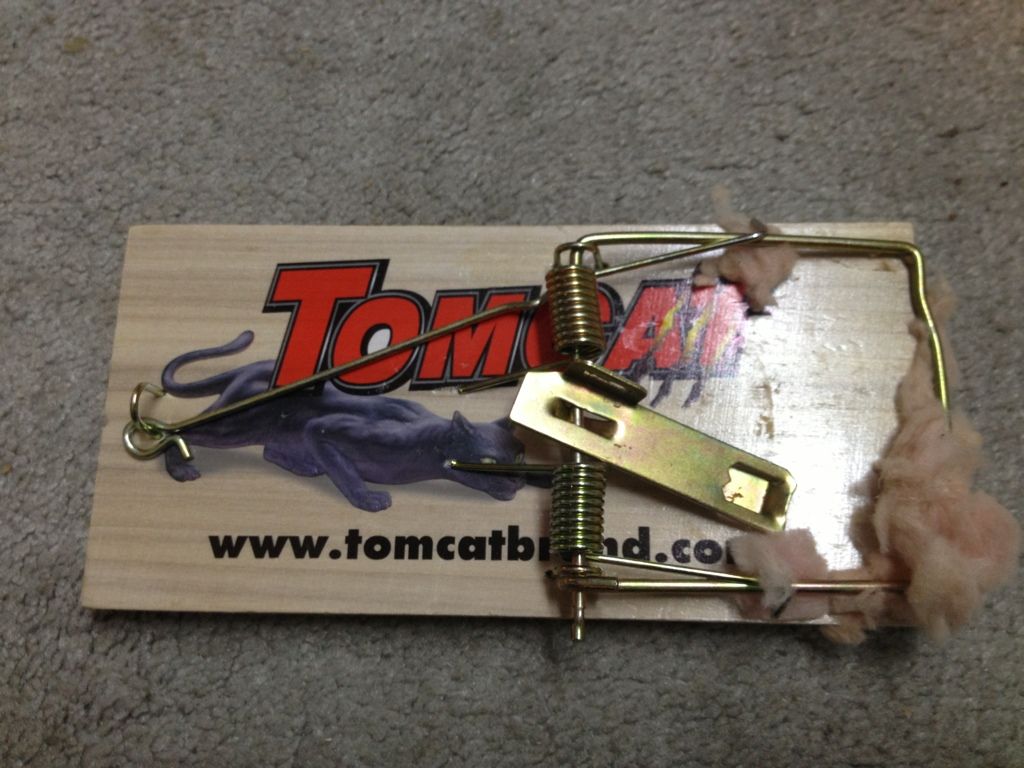 I set this 2nd rat trap before work and decided to check it just now before bed.
I say 2nd trap because the first one did the same thing, so I assume it had set itself off due to being old and worn out. So I bought 2 new traps today and the same thing happened.
The trigger there was coated in peanut butter and pecan pieces when I set it.
The critter(s) live in the insulation above a bedroom, same place I trapped 7 flying squirrels a couple years ago. They have the same sized tunnels bored through the insulation that the flying squirrels had. I'm just assuming its another brood of flying squirrels.
But what the heck sets off 2 traps in a row and eats the bait clean? These are full sized rat traps, but I have seen them catch mice before, and last time we had flying squirrels they were very effective. I place the trap in between two tunnel openings in the insulation.
Now I'm off to set the trap again. Hopefully something turns up dead in the morning.