What a morning! I had been working 48hrs straight. Had to work Nascar race Fri. and Sat. days and in the ER both nights. Took the boys for the Sun. AM hunt -- tired as I was. Got in the stand about 6:25. At 6:50 a young doe came up 10 yards to our left in heavy brush. My son got ready and when she presented broadside 20 yards in front of us he laid the perfect smackdown on her. She ran 20 yards and collapsed. Even though he could see it I made him track her (which was very funny watching him look for the blood trail and trying not to look at the deer!) Great morning.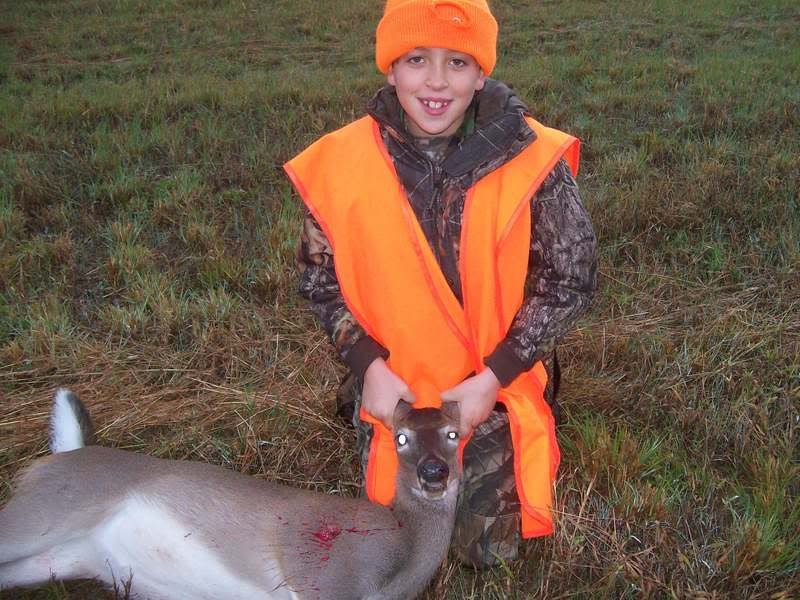 _________________________
If I had found deer hunting in high school, I'd never have gone to college!