It was real slow (I think I caught nine) but the fish were really big. I caught mostly browns, mostly on size 20 and 22 midges. I broke off three in the 22 to 25 inch range on tiny 7x tippet and saw some that were much bigger. The big dawgs just kind of giggled when they saw me.

This 17-incher just looked so magnificent in its spawning colors that I had to take some underwater pics. The video's pretty lame, but it was my first try at a scuba flick. You have no idea if the fish is in the frame.

http://s210.photobucket.com/albums/bb238/gillackey/Videos/?action=view&current=Caney067.flv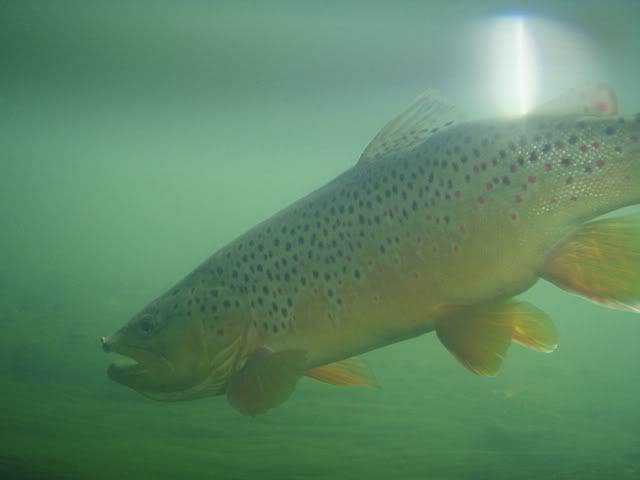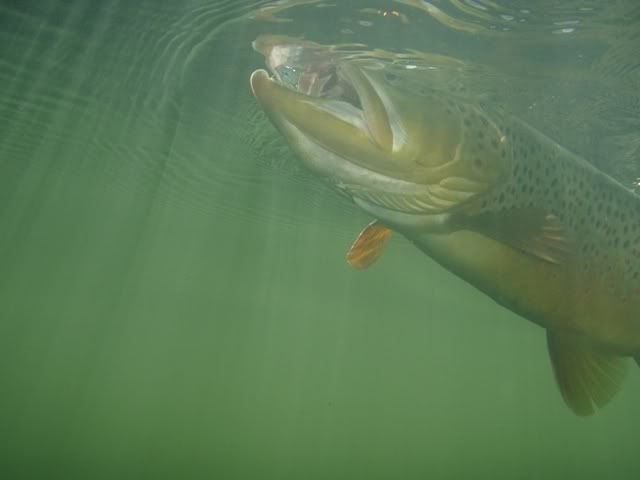 _________________________
"I go to nature to be soothed and healed, and to have my senses put in order." -
John Burroughs

I'm a Pope & Young Official Scorer - I'd love to score your critter - no charge.