Well, we battled some o dat high, muddy, mossy stuff but chased down some lower water, too. It was sort of slow, but we had some active spurts tossed in for fun. In the battle of row v. wade, both won out in the end. I was elated that the canoe hatch never came off yestidy.

scn and I found some common ground on that holy water, but our differences were magnified being cooped up in a canoe for hours. For instance, scn likes a single pin bow sight, and I can't live without three. He'll always be on the other side of those railroad tracks.
It's important to settle the serious issues if you're going to be fishing together.

scn caught 3 fish before I even got a bite. When I explained what a long walk it was back to the car, he let me catch a few. We ended up boating 72, with a great mixture of bows, browns, and brookies. We didn't catch anything that I wouldn't have to lie about just to mention. All caught and released.

Photos...



scn hasn't had a ton of fly fishing experience, but you'd never know it.




I spied shorefisherman a few hundred yards upstream and decided to give him a little scare. How can you not recognize those stunning good looks? (the camo boat, I mean).
I ran upstream right at him, and he had no idea who the jerk was that wanted to play river chicken. It was a ball watching him try to frantically maneuver that trolling motor to evade ramming speed. As you can see, he wasn't having much fun fishing yesterday either.
This is where whispy little fly rods benefit the angler. It makes the fish look a little bigger!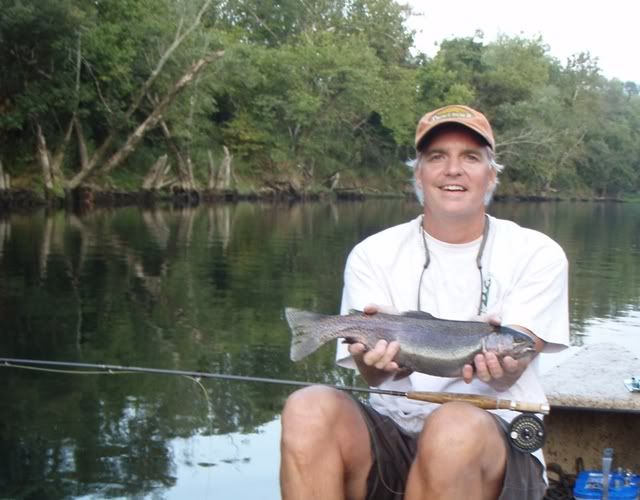 I know there are a few that feel brookies have no place on the Caney, but y'all have got to be on crack or something. I love me some brookies. They are getting bigger, and I caught a few yesterday that looked like art.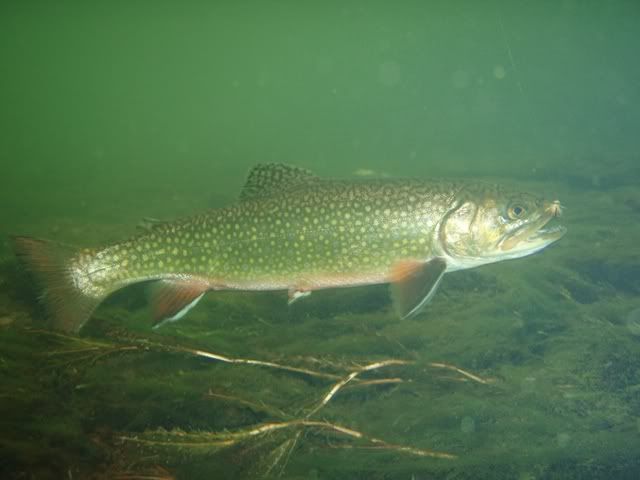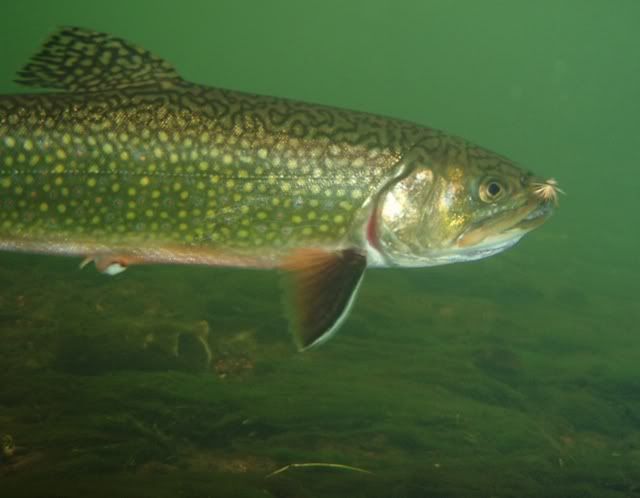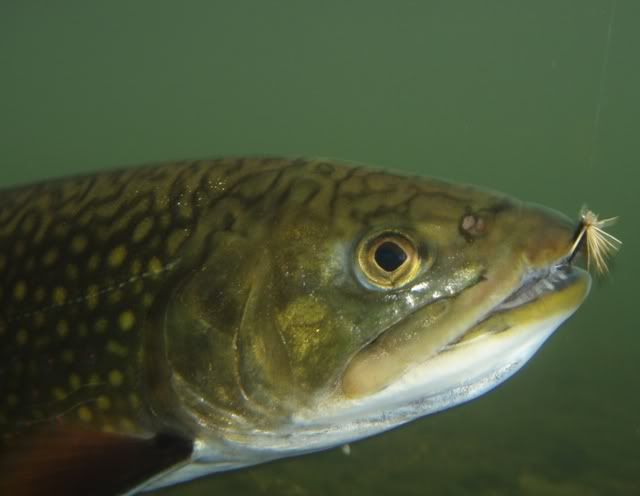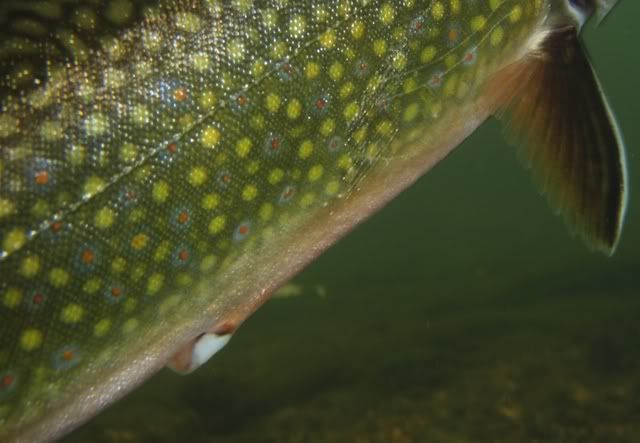 _________________________
It is not the killing ...; it is the contest of skill and cunning. The true hunter counts his achievement in proportion to the effort involved and the fairness of the sport.

Dr. Saxton Pope