Well we made lemonade after the new starter turned out to be a lemon. Last night we used the trolling motor to power the boat while putting out a trot line. I had saved and frozen minnows and real small blugills that had died and we used them for bait.

We hit the water at daylight and fished our way to and from the trotline.

We had 9 cats 2 gar and a fish I couldn't Identify, It resembled a carp but the head was more rounded. We also caught 1/2 dozen small bass and a gar while coming back.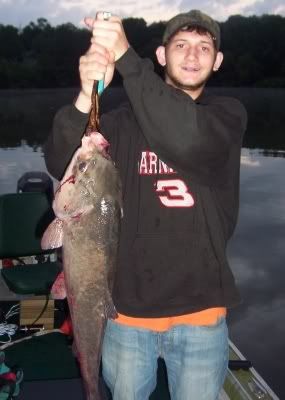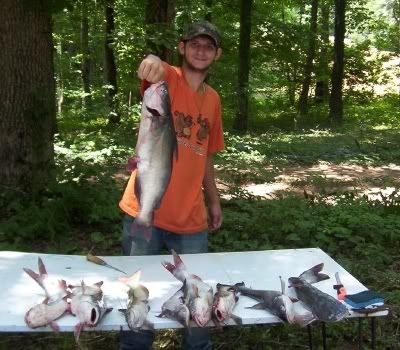 _________________________
Each day try to make someone else day better - Inspired by a TnDeer member