I added a 1/4" thick aluminum cap over the front to support the weight of the trolling motor and to give us something to step on while getting into the boat. I put in new benches, seats, carpet, black light mounts, trolling motor(new to me), batteries, Lowrance X85 and rebuilt the console. Its technically my Dad's but he said do what I want so I did.

Before



Cutting and grinding the new cap to fit.



My wife sanding the edge of the new cap.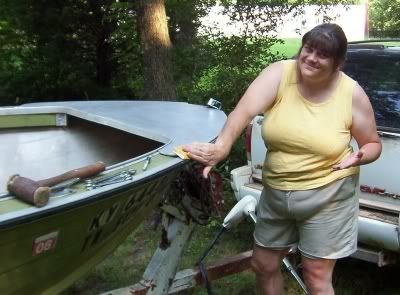 Finished



My son this morning and his first bass with the new boat

_________________________
Each day try to make someone else day better - Inspired by a TnDeer member