Had the day off at work today and decided to head back to that big 'ol stocked pond known as Glenn Springs. Caught a couple early on flukes on a big shallow grass flat. Once the sun got up, I moved out to the edge of the flat where it drops off into a treeline and down into a creek channel. I was sitting in 6 ft. of water and throwing into 18 ft. of water with a 3/16 oz. T-rigged Grape shad worm. Caught a 5 'lber, and on the very next cast, landed a 4 'lber from the same tree in the channel. Caught a couple more around 1.5 lbs before moving on. Switched to a Carolina rig and caught a couple smaller fish on main lake points, but I missed more than I boated. Called it a day around 11 a.m. or so.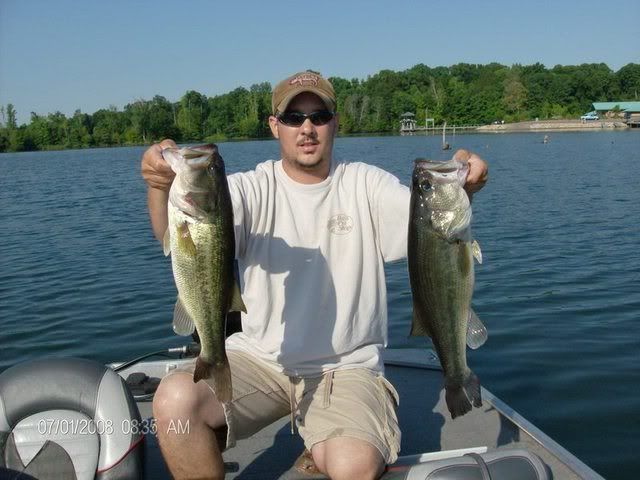 _________________________
I'd rather be judged by 12, than carried by 6.

Pretty women make us buy beer...........Ugly women make us drink beer!