I just ran across this old photo of a 10mm. handgun round I found in a box of Winchesters a few years back. Please excuse the photo as it was just scanned with a scanner before I had a digital camera and isn't very sharp. I doubt if this round would have fired but if it had there definitely wouldn't have been a gas seal since the primer had been seated sideways in the case. It just goes to show you that you need to check not only your reloads but also your factory ammo before you use it.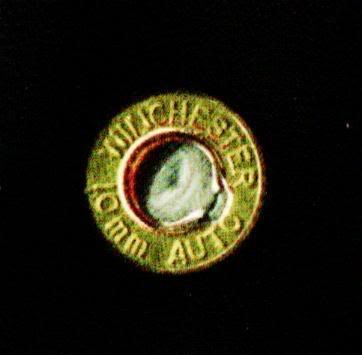 _________________________
Recipient of the Coveted Senior Discount!