Me and Redblood went squirrel huntin yesterday morning to a "sweet spot". In the past 4 years we have killed 74 squirrels in 4 trips in these woods. There was not one hickory nut in the woods. The tree rats were alot harder to come by this year. The ones we killed were in red oaks eating acorns. The white oaks had not one acorn on them, but I saw plenty of deer under the red oaks. THis spot is also one of my favorite bow hunting spots. Reblood shot 5 times and killed 5. I shot 9 times killed 8 and lost one out of my vest. I love huntin' with my .22!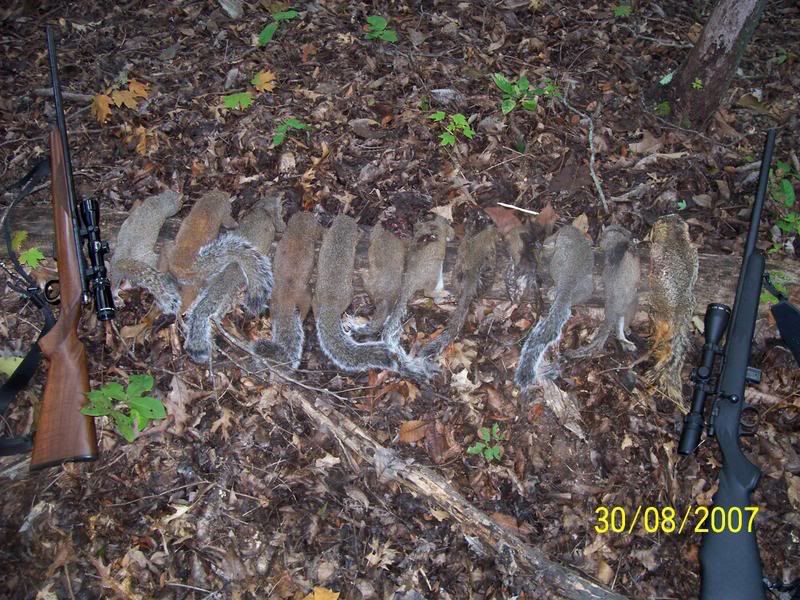 _________________________
...they never call me by my name, just Hillbilly...