............gave me a short window of opportunity Friday afternoon to get in a little trigger time behind the string before the rain began! I got to the OHLBC range in Hermitage about 1:00 p.m.

I've been trying out some new arrows, Gold Tip X-Cutter Pros and Thursday night I shot a 300 with 48 X's, and I really needed to give them a go outside to check out new sight tape marks before heading to a 3D course.

It was a wee bit cool and breezy on the range, but it was so nice to get out there and shoot!

This group is from the 40 yard bale and that's 3 in the dot.




This group is from the 50 yard bale and that's 4 in the dot.




This is my first shot the 60 yard bale hitting the tennis ball!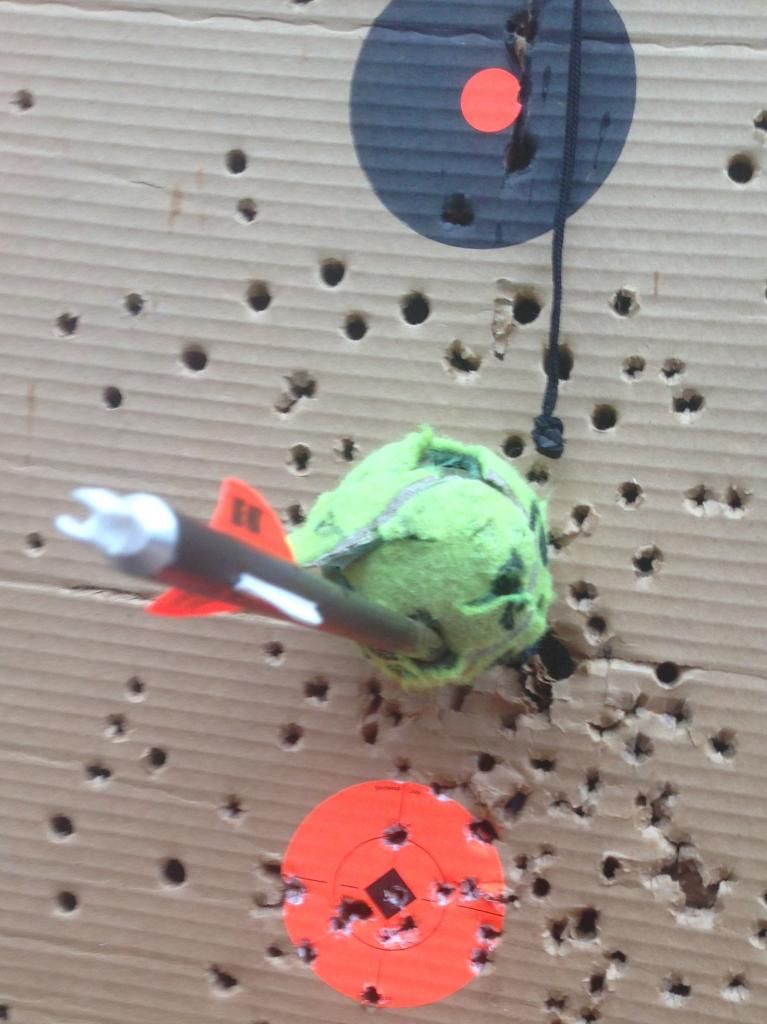 I'm starting to like these X-Cutters and how they shoot and group! Now I realize that these groups are no where even close to being in the ball park with the groups shot by those young whipper snapppers the likes of Huntfish, TNDeerGuy, UTGrad, FastEddie, BH163, and the CrowTerminator! But for a an old crippled half blind man I'll take it!
_________________________
If it goes BANG or Twang I'm into it! Fishing is something I do while waiting to go hunting! Predator by design, Southern by the Grace of God!