Had a great afternoon, 12 hens at 8 yards, decided to pass and wait to see what else I could call up.Was watching 2 good birds at around 100 yards in front of me, and then I heard some noise behind me then a loud putt, crap, I eased my head around and there were 9 gobblers at 10 yards, man I didn't even have room to breath it felt like. I had to let them walk off, until I could get turned around, they were at around 35 to 40 yards, I picked this one out and gave him a dirt nap.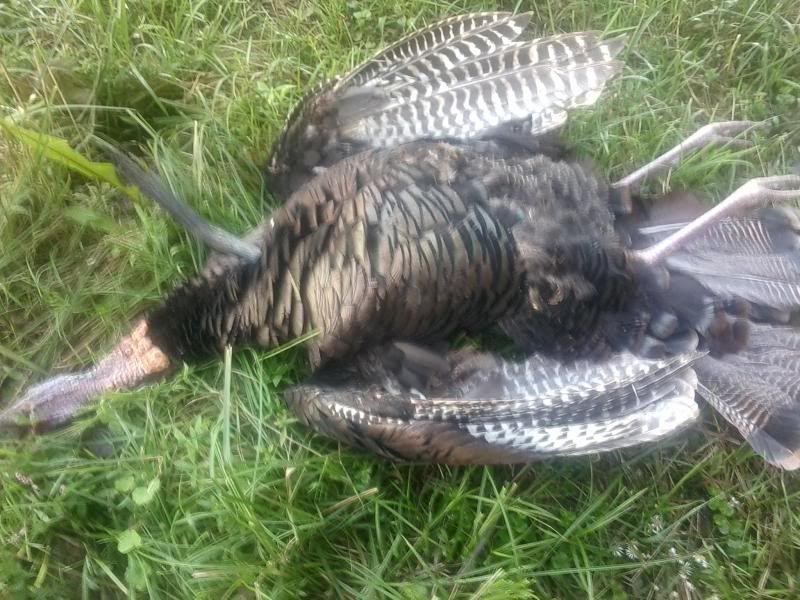 _________________________
HUNTERS FOR THE HUNGRY, IT WORKS HERE IN WEAKLEY COUNTY!!