Made a hand line with a loop on one end and a #6 bait holder on the other end with a small piece of nightcrawler. Line was about 5 feet long and I was tossing it into a cove by a drain pipe in a local pond to catch bluegill for catfish bait. Well one of the times I was trying to catch bait, I felt weight on the line that started to fight back and I lifted this out of the water -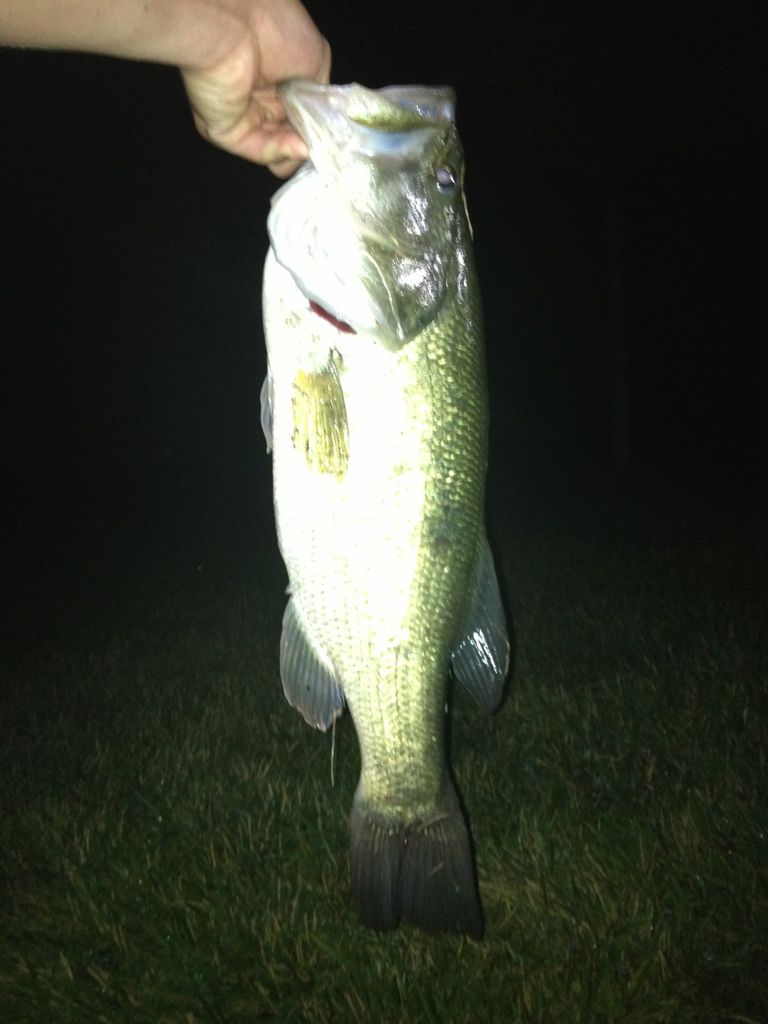 It's the same bass my buddy caught a few nights ago, characterized by a hole in its lower jaw. This ain't the first one of the same bass we have caught more than once in this pond. But usually they take live bluegill. About 3.5 lbs.

Wasn't till about 2 am, after many missed hits, that I finally hooked into a catfish on the small ugly stik with 6 lb line. The cat weighed a little over 8 lbs. some of these cats give carp a run for their money when it comes to fight.


_________________________
>>>------------------>