Nothing too awesome to show, but I love looking at deer and finally have 1 stand location figured out. I had just under 200 pics over 10 days.

Group of does moving through into the cut hay field.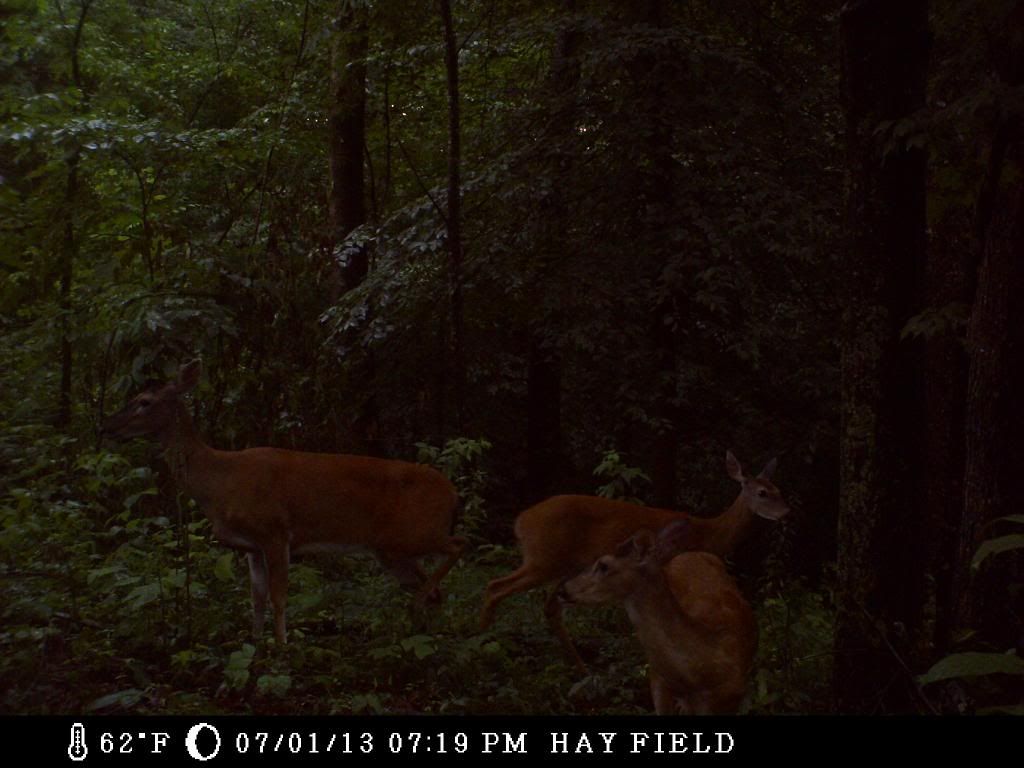 Still no bucks, but more does.



Down this hill is where I think the bucks pass by. I haven't gotten any pictures, but right at the military crest is a hugely worn trail. I see the does looking down there often in the pictures.



Momma putting a young one in their place.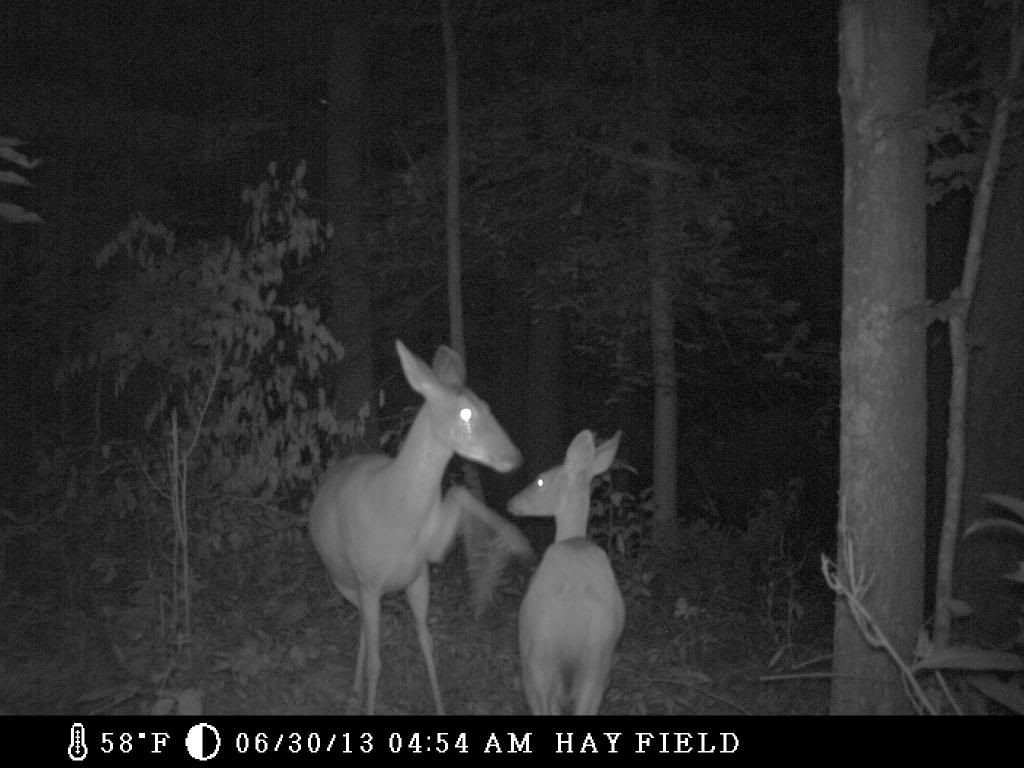 I'm pretty sure it's the same group of does, but they really seem to like the apple flavored liquid lick I poured on a stump there.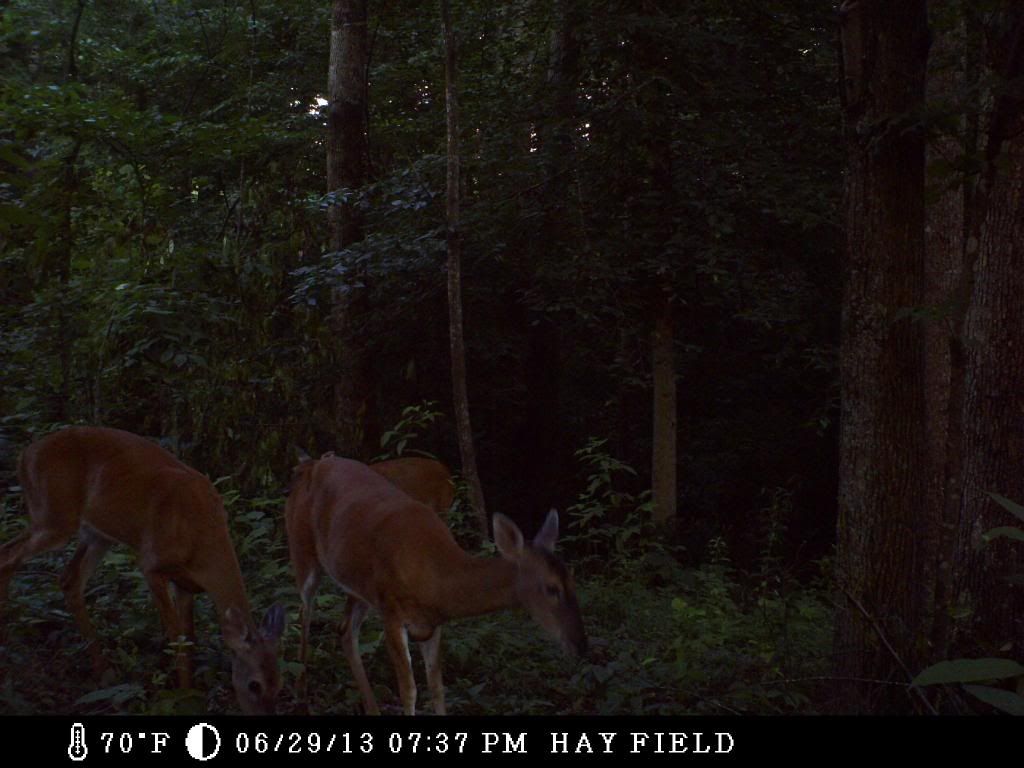 Like I said no bucks, and nothing too special, but I love looking at deer. I can see a few that will be in the freezer this fall.

Edited by Redfred16 (

07/07/13

04:54 PM

)

_________________________
Packer Fan back in Packer Country

"Recon Ready"
Airborne and Air Assault Blood Wings Worn Here