I recently had the pleasure of going bowfishing for stingrays in the Gulf Shores area. I was down there with my family and ran in to two guys from Missouri who where down there shark fishing.

They would bowfish for stingrays during the morning and shark fish in the evening using cuts of the stingrays for bait. These guys definitely knew what they were doing as they would land several nice sharks every day right off the beach.

They were nice enough to take me one morning. I have bowfished for several years and I can honestly say that shooting rays was an experience like no other. We ended up getting five rays that morning.

Here is the first one I got.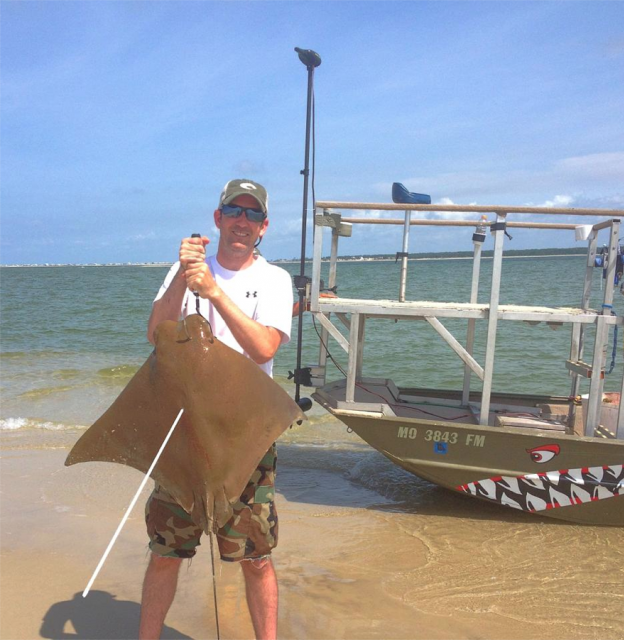 Here is a 162 pound shark they caught off the beach using cut up stingray for bait.