My five year old caught his first fish all by himself today after church. He did everything from throwing it to winding it in. It was only about a pound and a half ky but that didn't matter. I have been taking him since he was three, and he winds them all in, however, he is just now getting where he wants to do it all by himself. He had a couple more hooked that got off, but he don't have the jerking part down yet. We caught about 15 total with several bigger than this one. However, this one was the highlight of the day.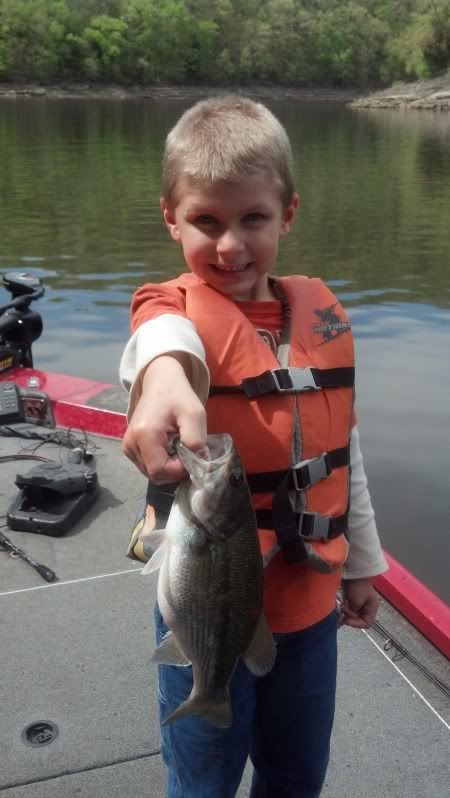 Another cool thing is I caught my biggest bass on 4/21. I only remember that because it is my Mom's bday.

_________________________
I pray to fish until my dying day. When it comes to my last cast, I then most humbly pray, when in the Lord's safe landing net & I'm at peace that in His mercy I be judged big enough to keep.