Crappie man and I went out to the dead to sea and I caught this 15 in and 14 in crappie. I didn't know what I had because I normally just bass fish but the look on crappie mans face, I knew they were different! Don't worry his livewell is still broke and the whole mess died!LOL
[img]http://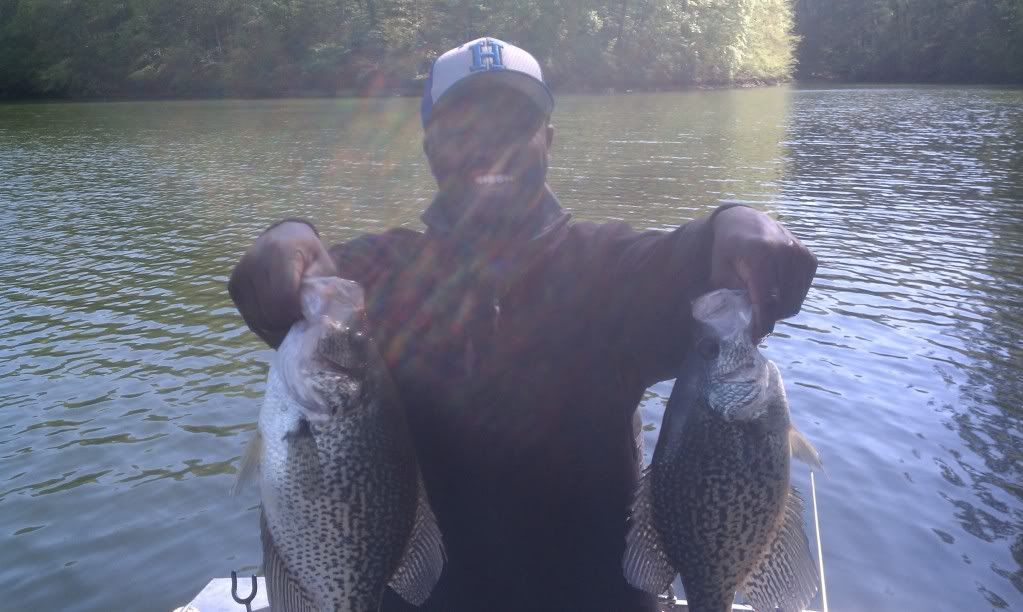 [/img]

_________________________
"pants on the floor!"