Cooked up some Italian country-style food tonight.

Started by blackening some bell peppers on the grill and then steaming them until the skin fell off. Next, I cooked some venison Italian sausages in a skillet with a about a half a bottle of Peroni beer and the fat that was leaking out of the sausages.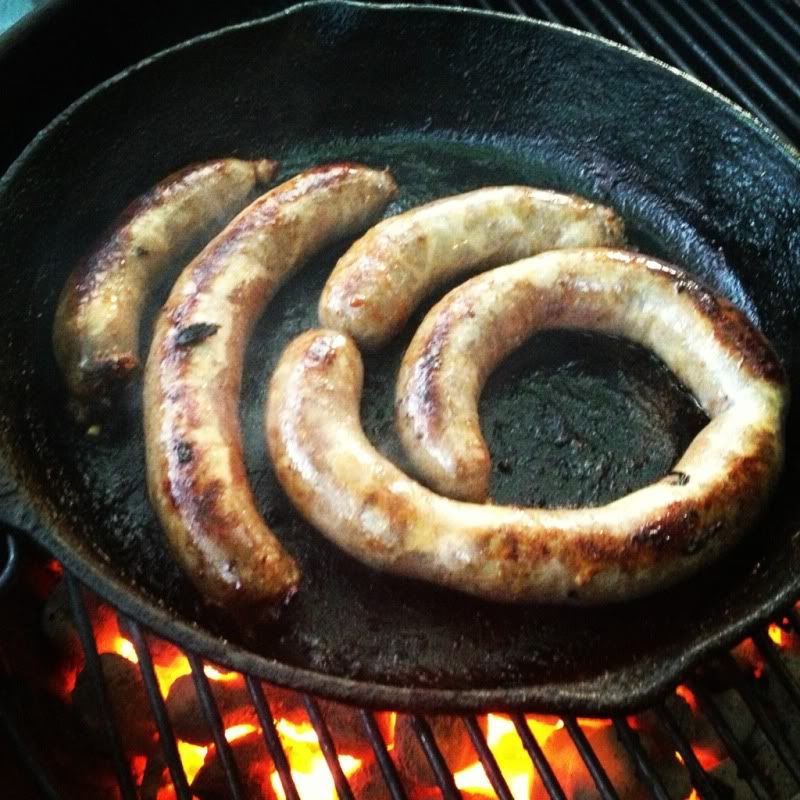 Deglazed the pan with a little bit of more beer and then roasted some shallots & garlic before adding a combination of peppers, pepperoncini, tomato, olive oil, vinegar and fresh herbs. This thickened up for about 15 minutes.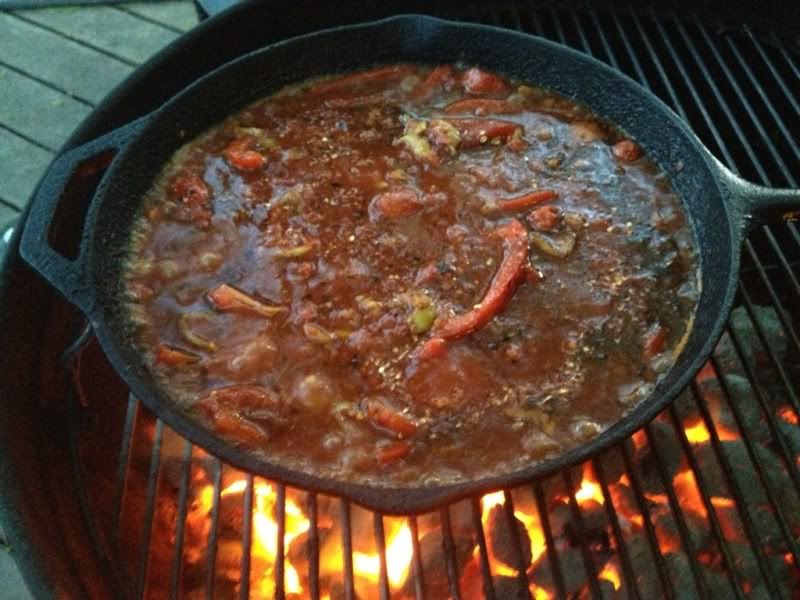 The sauce and was then poured over some pasta shells and the sausages were mixed in. We also had a Southern Italian-style salad of Oranges, Olives and Vinegar as well as a homemade, 6 herb bread.




Couple of things:

1. I've been way into cooking in a skillet over the grill lately. Its just more fun.

2. I've also been way into cooking, frying and sauteing with beer. The possibilities are endless. The other night, my buddy did some fried green tomatoes in pork lard and Ghost River and, I have to say, I'm not sure that I'll ever be able to eat a fried green tomato that comes anywhere close to being that tasty.

3. Its difficult to imagine replicating this same exact meal for less than $300 in a restaurant. We did it for less than $30 including the 6 pack of Italian beer. 7-8 servings.



Edited by Poser (

04/17/13

12:22 AM

)

_________________________

It doesn't have to be fun to be fun.

Wild & crazy, can't be stopped. Only the strong will survive.

Keep your knife sharp and your skillet greasy.

http://www.GoCarnivore.com