Killminister
4 Point


Registered: 04/25/11
Posts: 122
Loc: Tennessee, us


| | |
| --- | --- |
| | Offline |
Man...just ending an incredible season. Very thankful and blessed. All birds killed with the 870 supermag, 3 1/2" mag blends 5,6,7...#1. Opening Day. 80 acre private farm. Couldn't get them to come in at 150yds in a field... repositioned to 75 yds.. came running in. Shot at 22 yds. 20lbs, 10" beard, 1 3/8" spurs.


#2 60 acre private farm, With my friend(Pastor) and his son. We tried to position on a group of 5 longbeards... already talked through what we would do if 3 came in at once, but never believed it would happen. My friend and I had positioned where we had a single coming in and almost took a 50 yrd shot on him... all of the sudden i saw 3 white heads coming over to our left. Already had the plan of "I got the right, you middle, you left" and "1,2,3, shoot". They came right in... 1,2,3, shoot at 25 yards...3 birds down. My first triple ever! All 3 beards had 1 1/8 spurs, 9" beards, and 18lbs, 19lbs, and one was 24 1/2lbs!


#3 30 acre private farm. Sat up at a single tree in the middle of a really small field and strut zone, facing a lone logging road that came through the woods. Birds gobbled on the roost 100 yards. I yelped a few times, he cut me off everytime. I shut up after about 15 min. I watched him pitch down on the logging road about 75yds away and knew he was coming. He strutted down the logging road, came in the field and I took him at 17 yds at 6:17 a.m. Maybe the most textbook hunt i've ever had. (haha..wish they all worked out like that.)21lbs, 11" beard, 1 3/16" spurs.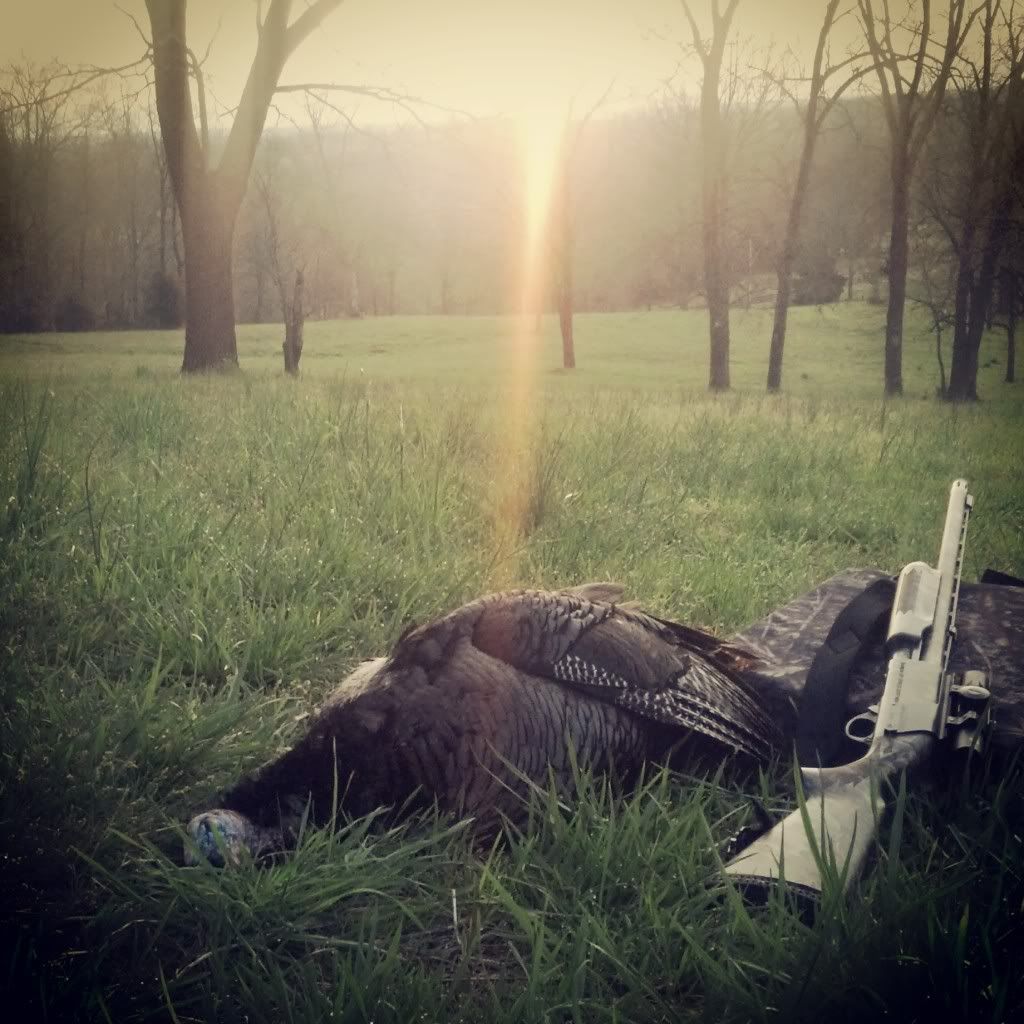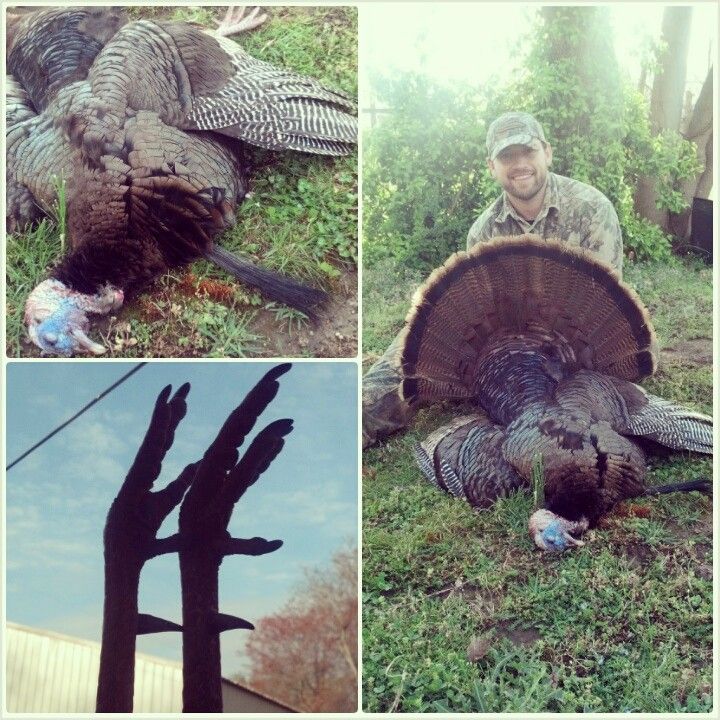 #4 Went back to the 30 acre private farm... Didn't work out so textbook this time, but i was able to close the deal on this beast, after a couple of hours. 24 lbs, 9 1/4 paintbrush, and 1 3/16 spurs at 35 yds.



Very thankful! Good luck guys. Now for some fishing & some turkey nuggets!