My neighbor had some snow geese taking up space in the freezer so we decided to case, cure and smoke them. We mixed a 3 to 1 ratio of Geese to Pork Fatback and then added the following:

Caraway
Coriander
Juniper Berries
Nutmeg
Black Pepper
Salt
Cure #1
Brown Sugar
nonfat dry mile

Mixed in the spice and placed the meat back in the freezer for about 40 minutes to cure and cool before grinding. Upon initially handling the geese, it definitely had the "livery" smell that turns many people off, but by the time it had cured in this spice mixture for 30 minutes, that smell was completely gone.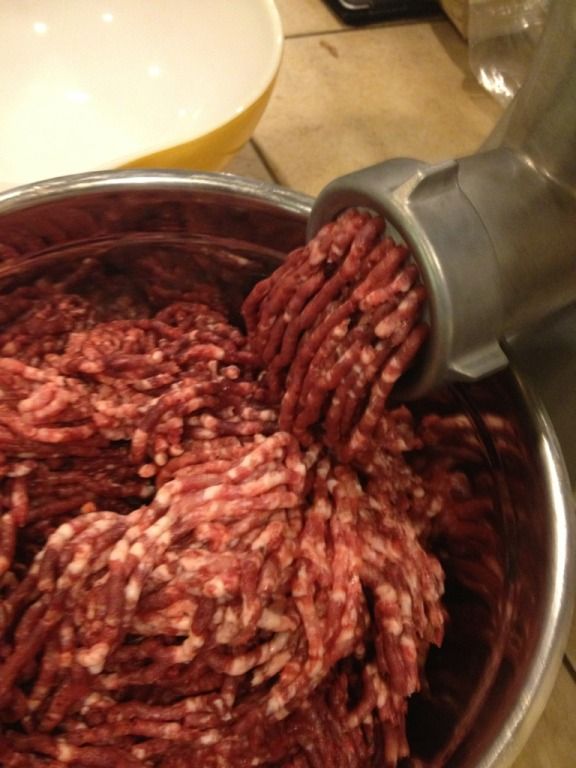 We then ground the meat, stuck it back in the freezer for 10 minutes and then cased them up why the women-folk cracked every joke in the book about handling, stuffing, and twisting off sausage. After that, we tied them off with butcher string and hung them in the fridge to cure and dry out for a few days. Wednesday night, these boys will hitting the smoker, slapped on a bun with some sauerkraut and spicy mustard, and washed down with German beers.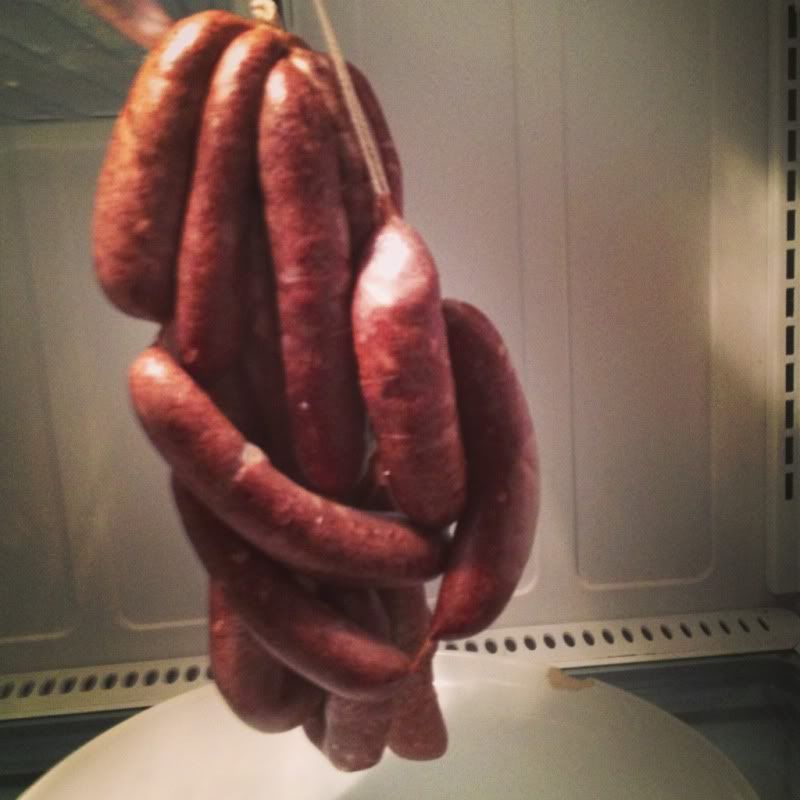 Frying up a few sample patties, revealed a excellent tasting sausage with no hint of the "livery" taste or smell.

We also ground up some more breast meat mixed with pork shoulder to have some Goose burgers on hand. -mot sure how we're going to season those yet, though.

_________________________

It doesn't have to be fun to be fun.

Wild & crazy, can't be stopped. Only the strong will survive.

Keep your knife sharp and your skillet greasy.

http://www.GoCarnivore.com