One of buddies called to remind me we had a North wind today and I had promised a coyote hunt if I had the afternoon off. We had to go early because he has to fill in for someone tonight at his work. I thought this will never work, but started calling by 2:15 and by 3PM we had a coyote. His first coyote.

I was in a ladder stand in the corner of the field and he was on the ground in the middle of a 200 yard field. Two of them lit up the hillside about 150 yards out twice before this guy showed his face to the Foxpro caller with the spinning attachment. I saw it come out with my binoculars but Bill saw it first and whacked it with a .17HMR Hornady @100 yards with Savage 93and Barska Sniper scope. A male in good shape except for that little hole in it!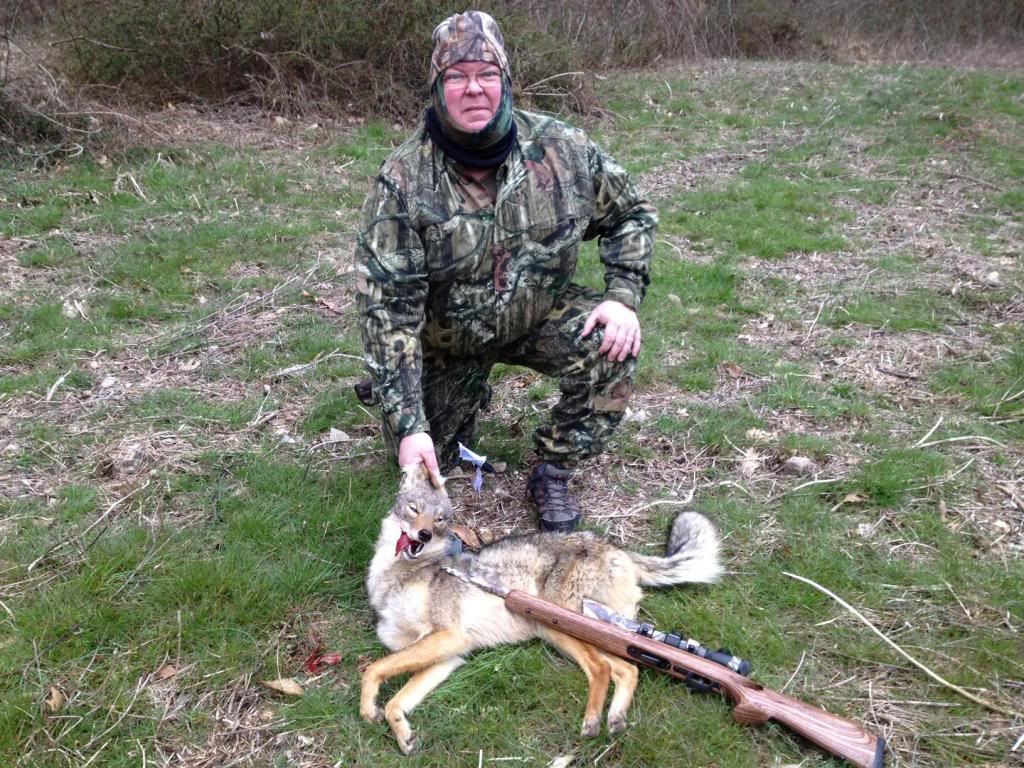 Edited by 7mm08 (

03/07/13

04:56 PM

)
_________________________
I hunt and fish not for the thrill of the kill, but for the thrill of the grill!!