My cousin (TNLynn) and I had a decent day yesterday considering that we got a late start. The fishing has slowed down some, but we still ended up with 7 KYs. We did lose two big smallmouth at the boat and another that we didn't see. I did catch the biggest KY that I have ever caught. It weighed 4 lb 5 oz.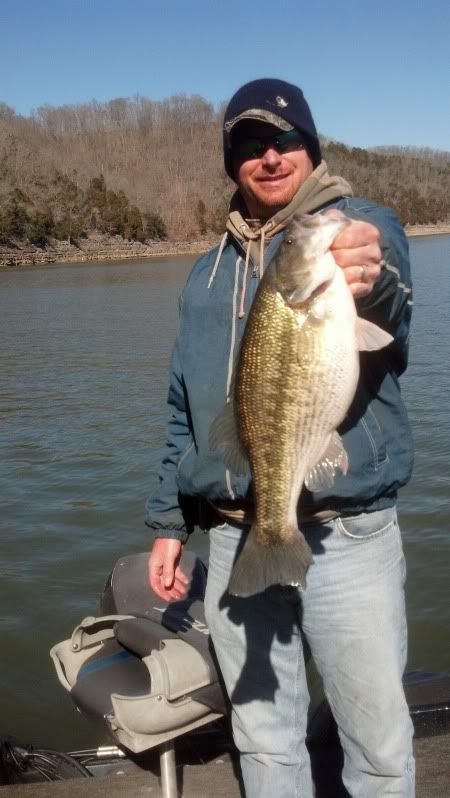 Here is another pic from a smallmouth a couple of weeks ago. It didn't have as much coloration to it as normal. We had been catching a bunch like him, but they slowed down a little for us this weekend.


_________________________
I pray to fish until my dying day. When it comes to my last cast, I then most humbly pray, when in the Lord's safe landing net & I'm at peace that in His mercy I be judged big enough to keep.