Spurhunter was nice enough to invite me up to his lease this morning to squirrel hunt with him and his son. I tried my best to prep him for the realities of February Squirrel hunting, but he was feeling confident. They nabbed two squirrels and I got a rabbit. Despite being a nice morning, it was slow in the woods.

After we packed it in, I decided to ease on up to the Hatchie Refuge and try to kick up some more Rabbits. The water was up pretty good, so I was a little limited as to where I could go, but I managed to get two big ol' swamp rabbits. Mind you, I was freakin' starving by this point and Andy S. is texting me foodporn pics from Helen's BBQ.

Anyway, came straight home and put some heart and livers on the skillet.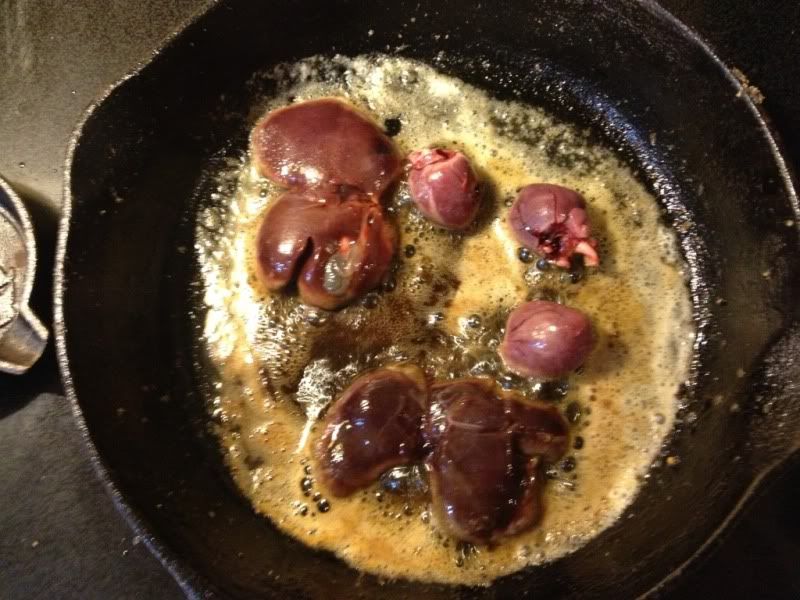 _________________________
It doesn't have to be fun to be fun.
Wild & crazy, can't be stopped. Only the strong will survive.
Keep your knife sharp and your skillet greasy.
http://www.GoCarnivore.com