I dont have any really old bottles except for a piece broken off the base of a early 1900s coke bottle. It was broken a while ago too. I found it on a gravel bar already somewhat smooth from being in the river so long.

honestly I don't know anything about how to tell what bottles are real old. But the ones that I do like to keep, because they look cool, are these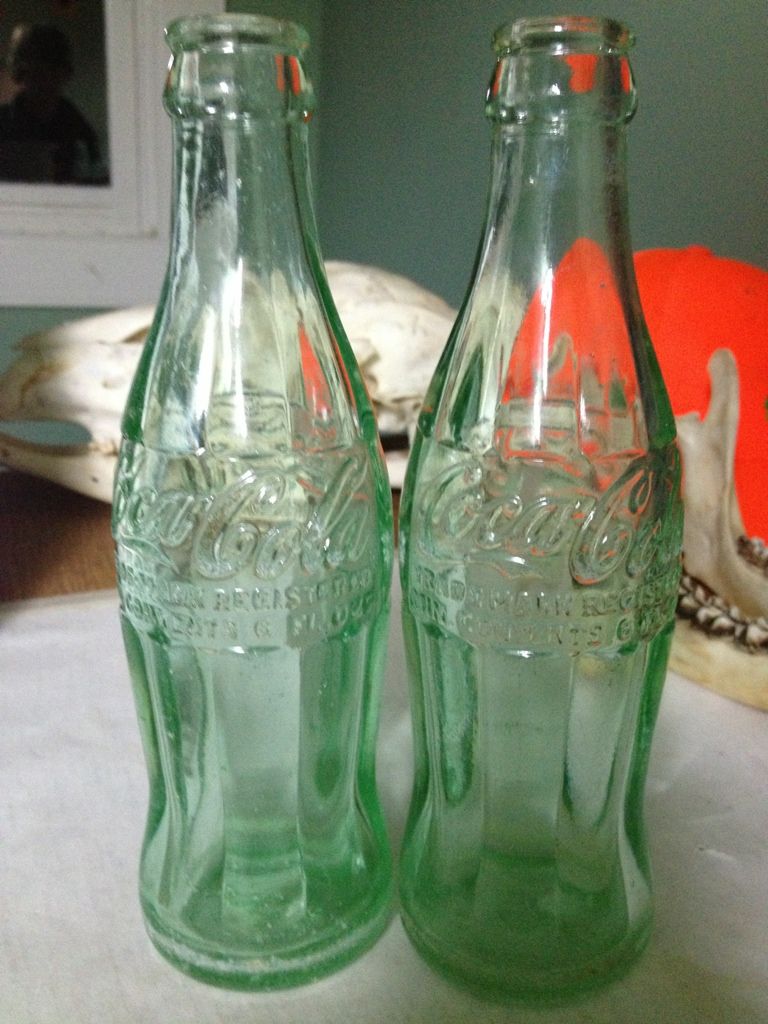 the one on the left was found over a year ago on a gravel bar and the one on the right I just picked up in the woods. Nashville and murfreesboro on the bottoms. I think these are 1950s bottles. Anyway they look neat.

If yall have some very old bottles or just some cool looking ones, post up some pics.

_________________________
A good day in the woods is best finished off with an ice cold Sun Drop.