Im listing this for a friend. He has a dan wesson 357 mag with 4 and 6 inch barrels and the tools to change it. Comes with two grips. Round count is around 300 on each barrel.

He is looking for Smith and Wesson K,L or N frame .357 (models: 19, 66, 586,686, or 27)
He said he may also consider a CZ 75b

You can reach him at 1-731-614-1144 for more details, his name is ricky.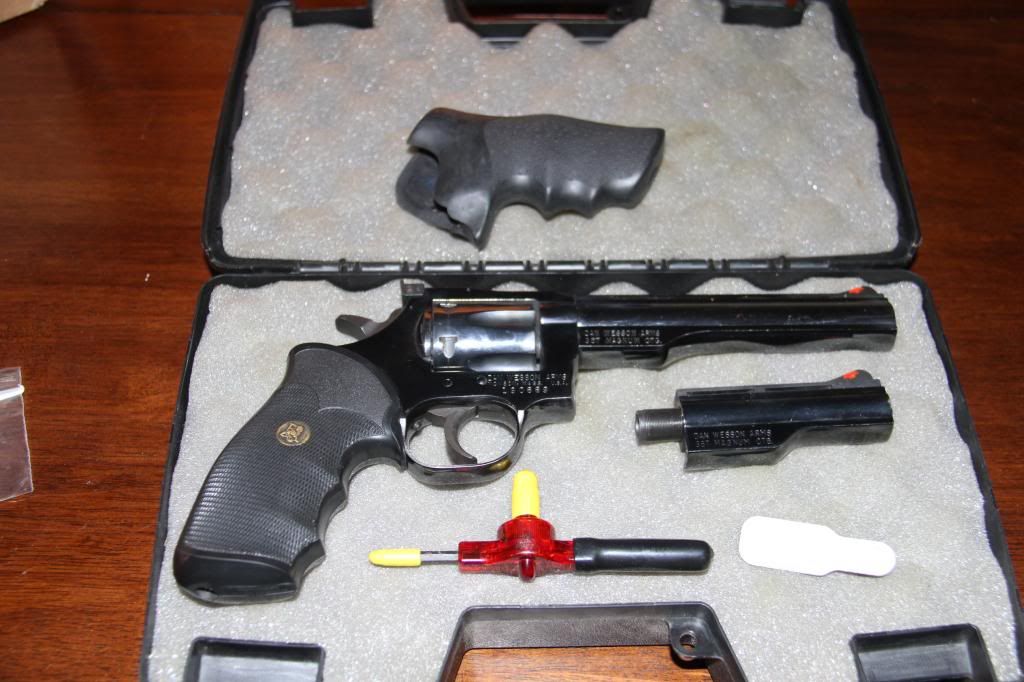 _________________________
"I dont remember what happen last night, but the fact that I had to put on sunglasses to open the fridge this morning tells me it must have been awesome!"