Planned on fishing from 4:00 till 5:00 this afternoon.
I tried yellow rooster tail, pink rooster tail and white with black dots.
Nothing.
I said screw a trout and put on my small crawfish crankbait and on my first cast I got a bite but missed it.
shortly after I caught this: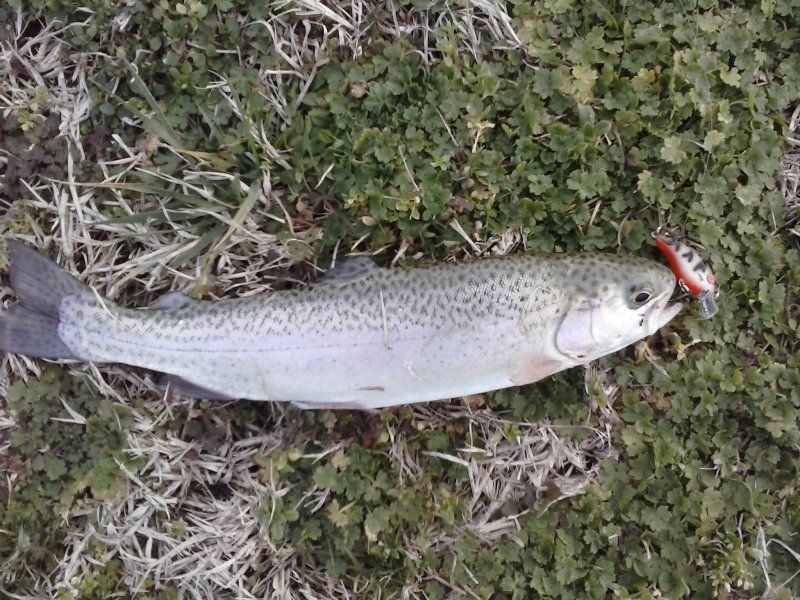 Then a couple casts later I missed another one and then caught a small bass.
Missed one more and called it a day.
Felt good to catch a fish or two.



Oh yeah, I forgot. I got them to bite with a SLOW reel / jerk retrieve.



Edited by RUGER (

02/08/13

06:48 PM

)

_________________________
Youth is wasted on the young.