Well he's not much of a pup anymore. Gunner's growing like a weed. Some of you may remember Vapor 1 posting this little feller in the classifieds a couple months ago. Vapor 1 was great to work with, and I wouldn't hesitate to recommend him to anyone needing a good dog. While we were there meeting our new pup, one of Vapor's labs jumped into the bed of my F350, with the tailgate up! I've never seen a dog jump so high.
We stopped near Nashville on our way home and met up with jmb4wd and his kids. Other than that quick stop, he slept the whole 3.5 hours. Unfortunately, his smell didn't get any better when he was asleep
I've driven him 4.5 hours to Morristown and back, and he slept in the floorboard the whole time. I guess the diesel is relaxing.
Here's a shot from the ride home for the first time.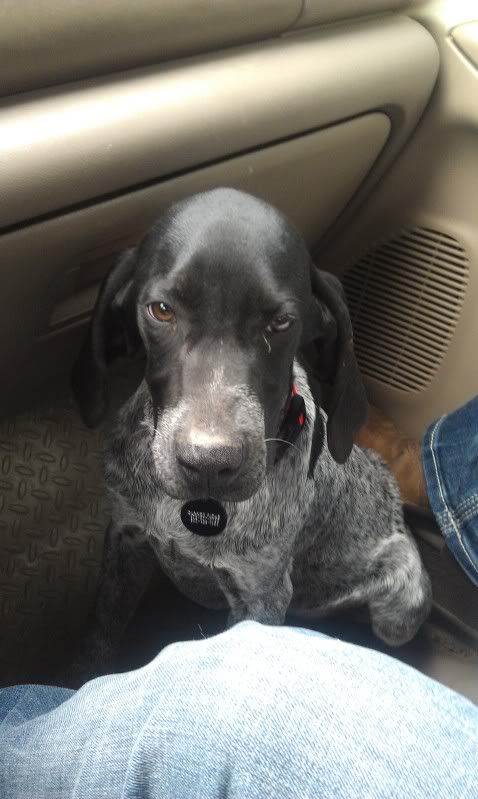 I knew he was going to be a good one right off the bat. Within 24 hours of being home, he was sitting and lying down on command. I used a clicker to train him and it worked wonderfully. He was crate trained instantly, and only had half a dozen accidents in the house (never a #2 thankfully).
He's 5.5 months old now and is off the leash when we go outside. He'll sit and let me walk away from him 50 yards and come when I call. He pointed for the first time yesterday. It was a meadowlark, but he thought it was the most important bird in the world! He held it for over a minute.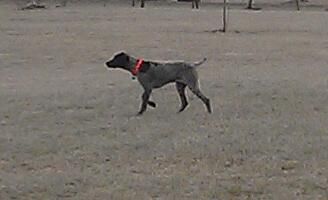 Here's a shot from today. He's quite the soft-mouthed retriever. He'll let me take a bumper or dummy from his mouth no problem.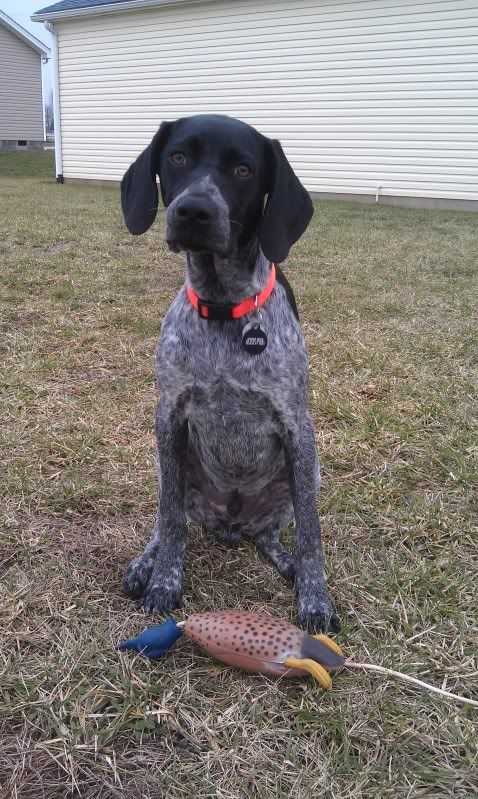 I just wish he wasn't such a light sleeper!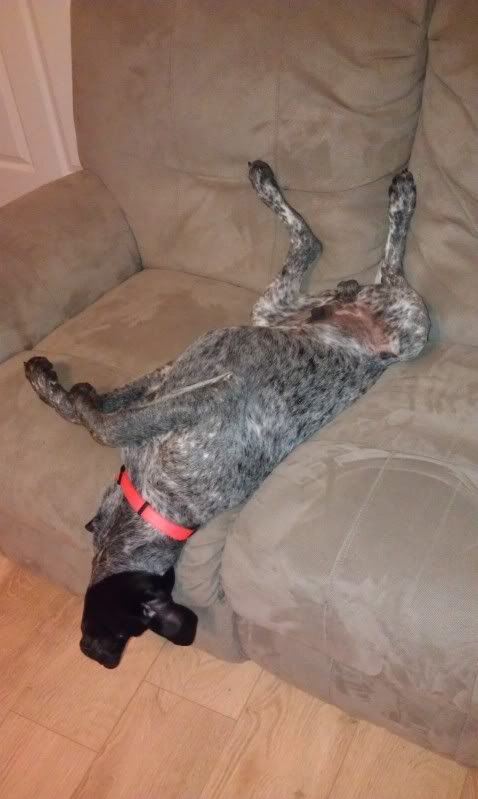 _________________________
NRA Lifetime Member