Anchor decided she wanted to make us a new quilt and pillowcases for the bedroom for when we move into a new house. She started on Monday and finished it up this weekend. My wife and my mother make rag quilts and purses and other things like that and go to festivals and set up a booth. I think I'll keep her around a little longer! It was her idea for the camo anyway. I knew nothing about it until she was done.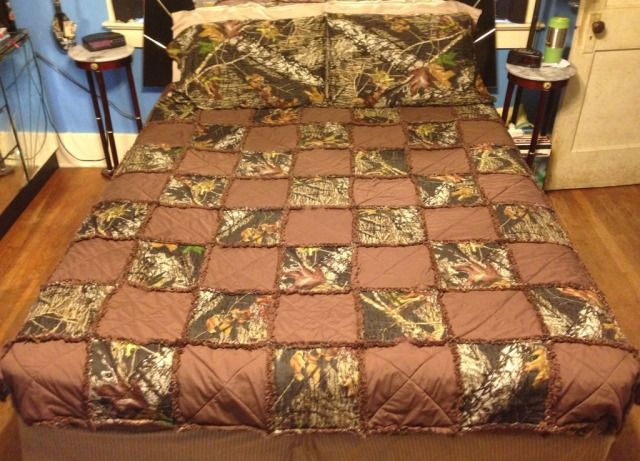 _________________________
I'd rather be judged by 12, than carried by 6.

Pretty women make us buy beer...........Ugly women make us drink beer!