But we finally got everything ready.
Bought another battery and installed it.
Aired one of the tires up.
Put new line on one reel.
Changed the baits on 5 set ups before we left.
Drove all over the country and called every store around looking for a throwable device and finally borrowed one from a buddy.

My "baby boy" finishing his bait tying on before we headed out yesterday.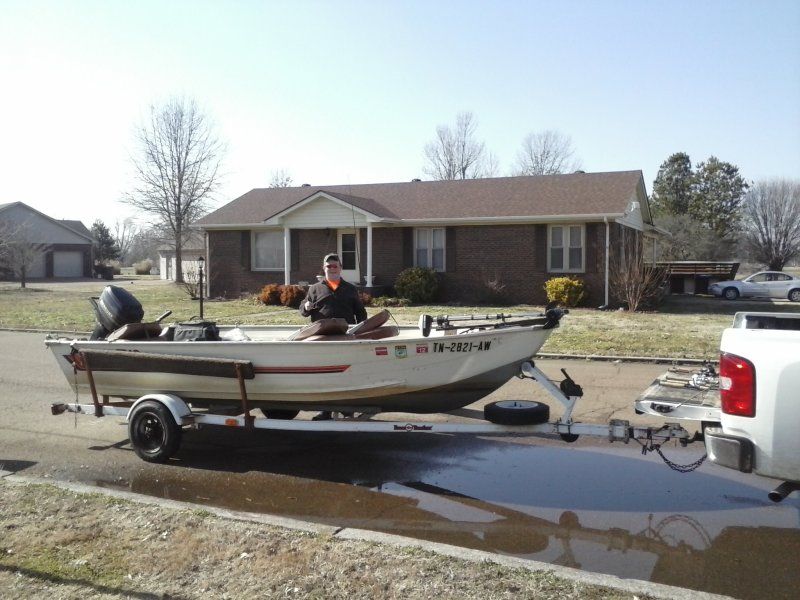 _________________________
Youth is wasted on the young.