This deer was one I would have shot last year, but he just blew up this year. I just couldn't believe my eyes when I got the first pic of him on August 13. He's the reason I passed up half a dozen bow shots at deer that would have been a personal best. I'll let the pictures tell the rest.

From the first day I got pics of him. I was blown away at the first series of pics, one of which had 7 bucks together.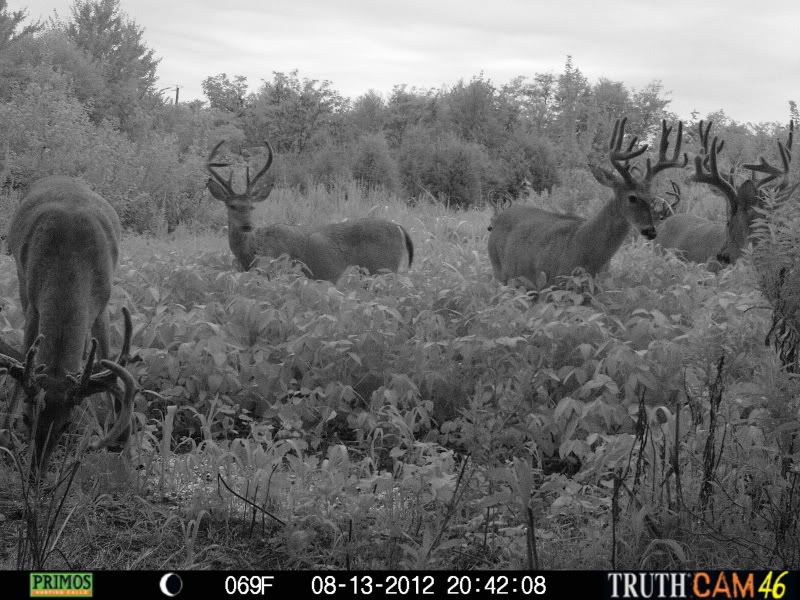 I entered this picture in a field & stream trail camera contest, and didn't make the top 50...riddle me that.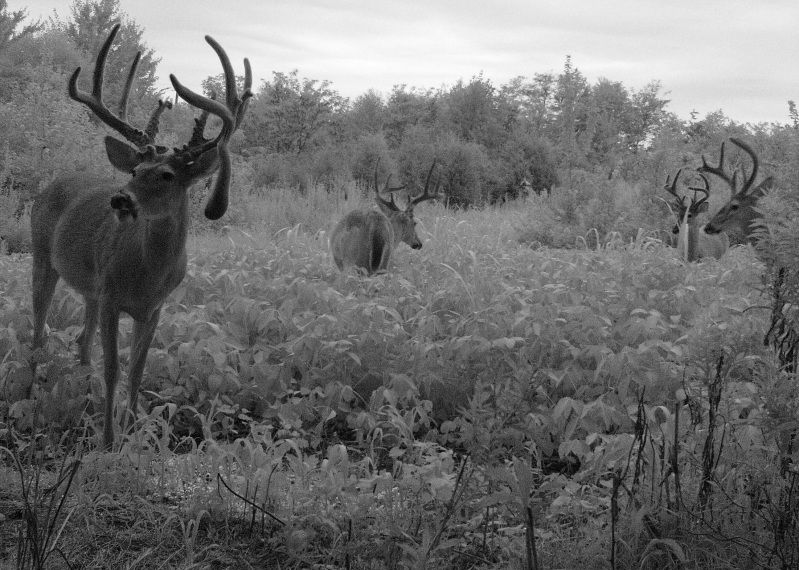 A comparison of him last year and this year. It's remarkable how little the shape his tines changed. With all of the large stickers off his bases, I'd guessed him at 13 or 14 scorable points.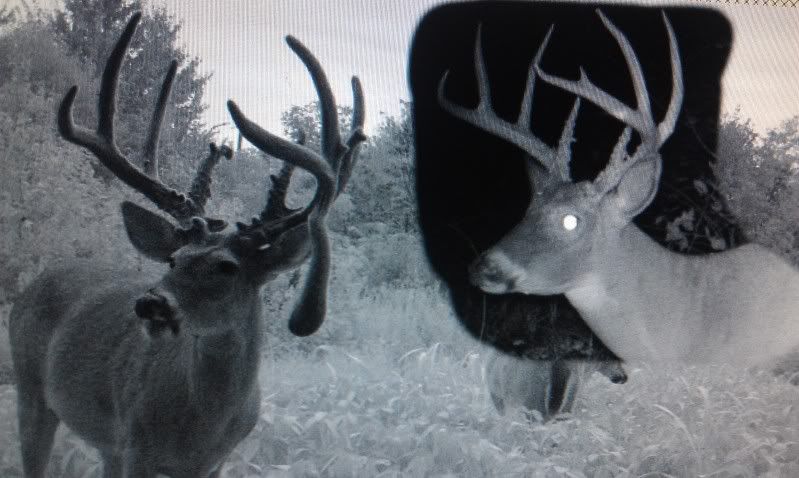 He dwarfs another really big 8 point. These were the 2 deer that I decided to hold out for throughout the season.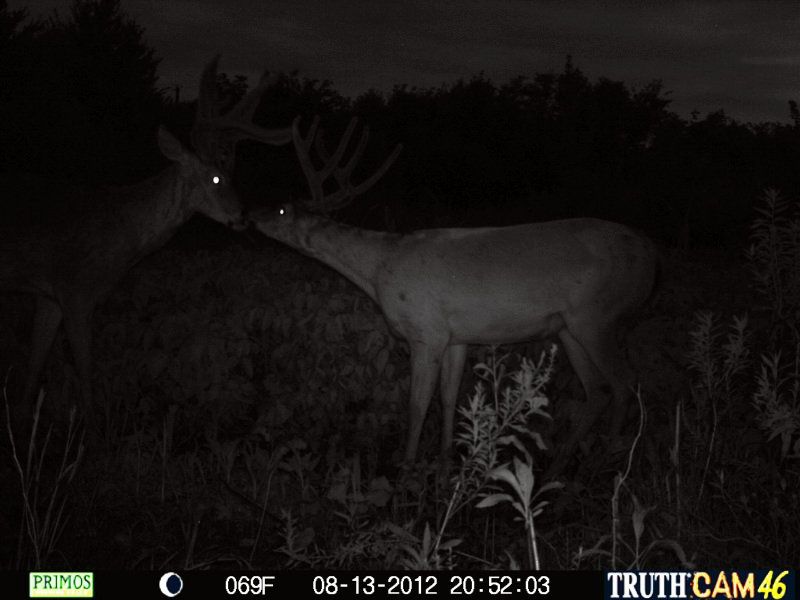 With deer season less than a week away, he was out in the middle of the day. I was pumped!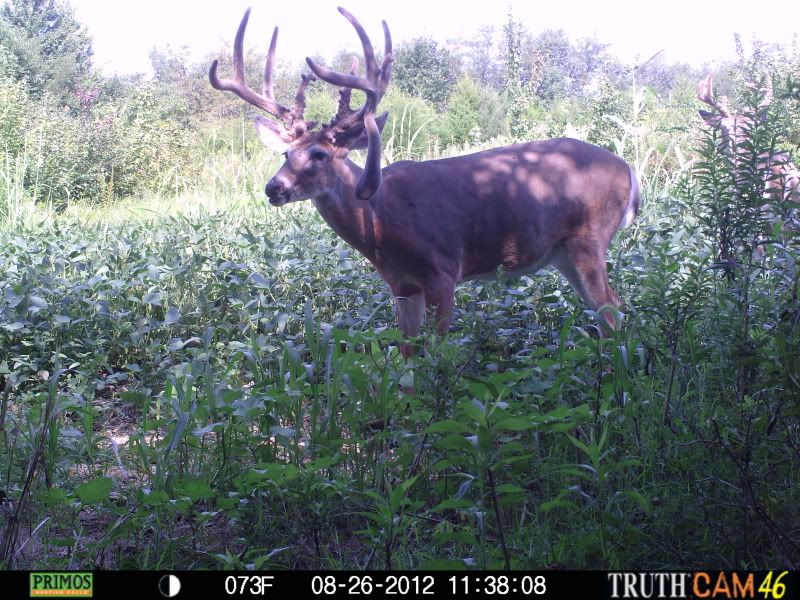 Opening day. He was just a couple hours early. This is the last pic I would get of him for several weeks.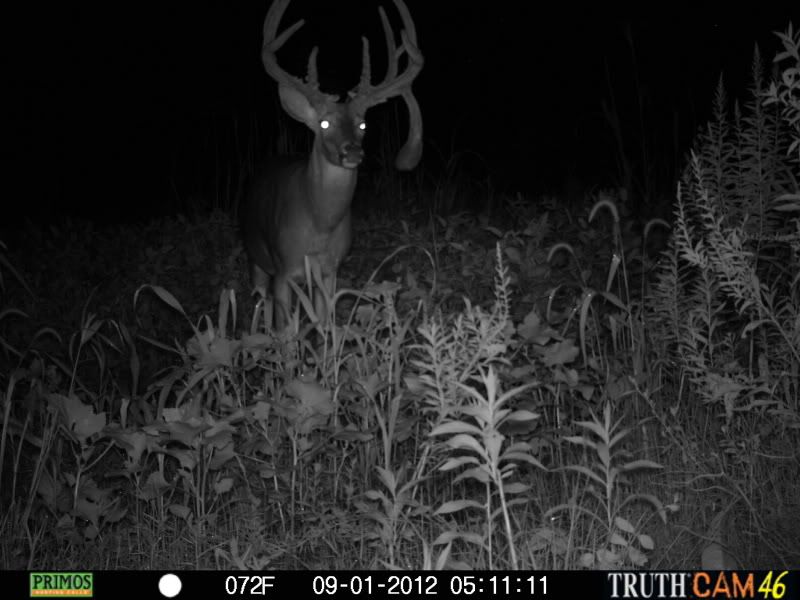 Without velvet. I guess blood gravitated down the drop tine and made that big bulb.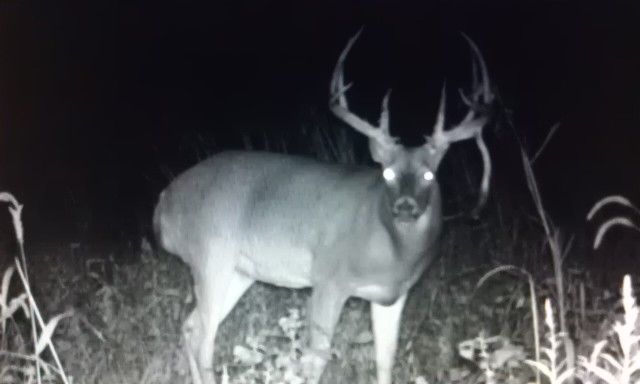 I never did see this deer in person. I got a few pics of him later in the fall. He only showed his face in legal shooting light on camera once. I got a picture of him in early December, and he had dropped his droptine side. He looked a little hunched over. Hopefully he makes it to next fall and gets even more gnarly. I'm already excited.

I posted pics of him months ago (without the droptine) and asked for score guesses. What would you put him at? I'm guessing 160".

_________________________
NRA Lifetime Member