First of all, I got my limit about 6 minutes before man did.

I caught 4 bass, he caught 3.

The first 30 minutes we caught one trout each, then they finally started biting a little quicker.
Took 2 hours almost to the minute to fill both our limits.

I absolutely LOVE how quick you can clean a trout too.
Faster than when you fillet a bream.


Man's are on the left, mine on the right.
I think he got me on overall size today.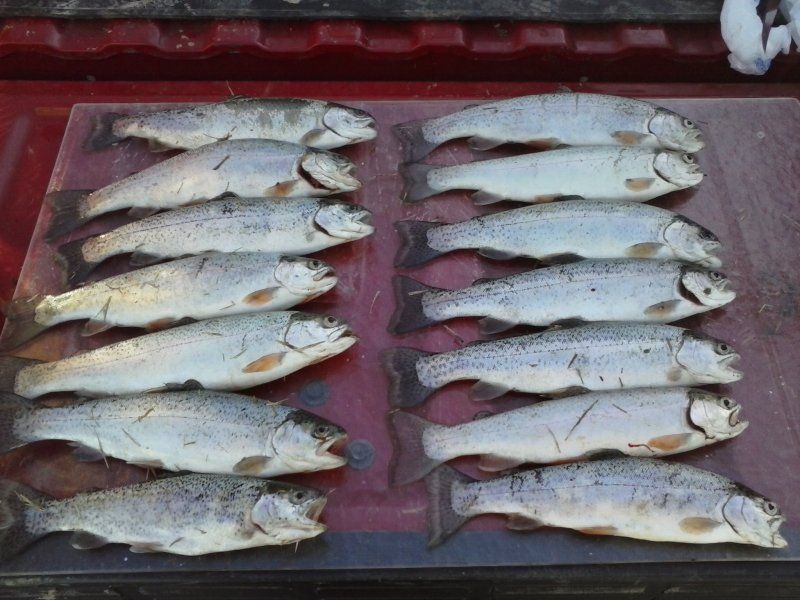 Fixed one with just butter, 3 with lemon pepper and 3 with Tony Chacery's (sp?)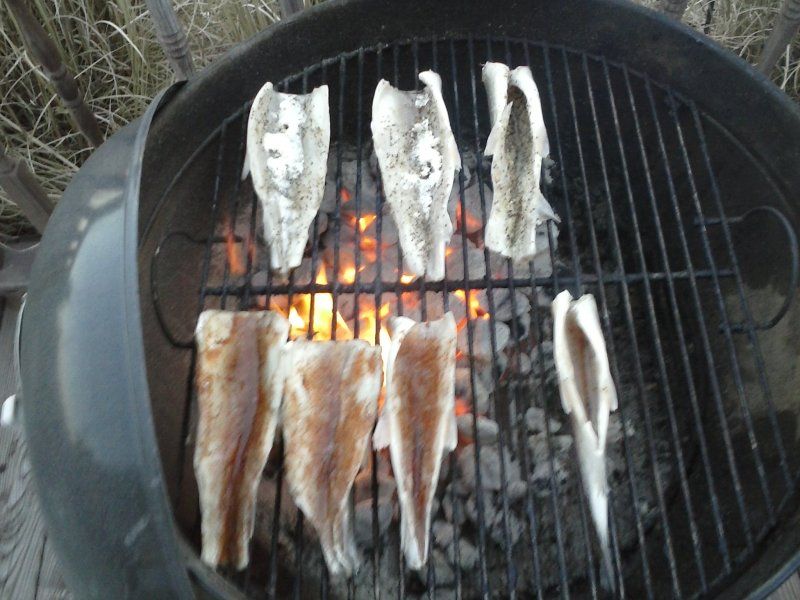 I absolutely LOVED how they tasted. Couldn't tell much difference in the seasoned and the plain due to it being on the "inside" of the fish.
I hated the bones.
Another reason I don't eat fish much at all unless it is a fillet.
Just have a fear of getting a bone in my throat.

Overall they were great though and I will keep catching, keeping and cooking them.

_________________________
Youth is wasted on the young.