Over the holiday break, a buddy and I did quite a bit of venison sausage making. After making quite a few Andouille, Chorizo and Italian, we decided to improvise something different. After an assessment of available ingredients on hand, we ended up lining up all the Asian ingredients in the house and going for it: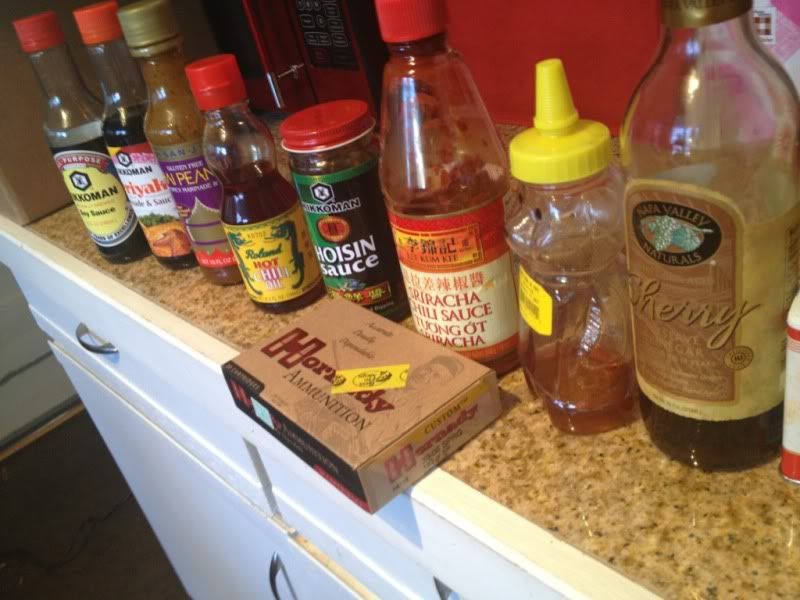 Soy Sauce
Teryaki Sauce
Peanut Sauce
Chili Oil
Hoisin Sauce
Siracha
Honey
Sherry Vinegar
Chinese 5 spice
Red Pepper Flakes

We added pork fat back and started mixing ingredients and frying sample patties. It took us quite a while, but we ended up with some really good and unique that we called "red Dragon." I have been interested to try these sausages in a dish and, seeing how we recently received a cast iron Wok (a wedding present from BuckWild and his wife) that I have been wanting to break in, we decided to try a Asian venison dish.

Venison "Red Dragon" sausages. These were fried in the Wok and then finished in the oven:



Stir Fry:




The sausages were then split in half, placed in Asian buns, coated with Hoisin sauce and steamed for 20 minutes.

Steamed "Red Dragon" Sliders with Stir Fry:

_________________________
It doesn't have to be fun to be fun.
Wild & crazy, can't be stopped. Only the strong will survive.
Keep your knife sharp and your skillet greasy.
http://www.GoCarnivore.com