The only problem is, it was January. The October weather with temps in the low 80's pretty well had the buck hunting shut down in AL. A few does were moving in the late afternoon and of course, the small bucks came around tempting as always. So I went fishing and had a great time just visiting. My allergies kicked in big time and I spent most of one day sneezing and blowing my nose.

On the somewhat upside, Matt found a buck I shot back in 2008. We lost him due to being forced to wait almost an hour and a half before we could start trailing. A deluge rain wiped out all sign even though it was a good hit. He went into a piece of thick swamp and it was just a jungle. Matt was clearing some of the brush and found him less than 150-yards from where I shot him. Might make some sort of table decoration with the skull.

All toll, it has been a great year for me, a dozen deer and some ancilary stuff kept it interesting. I'm ready to go fishing, now.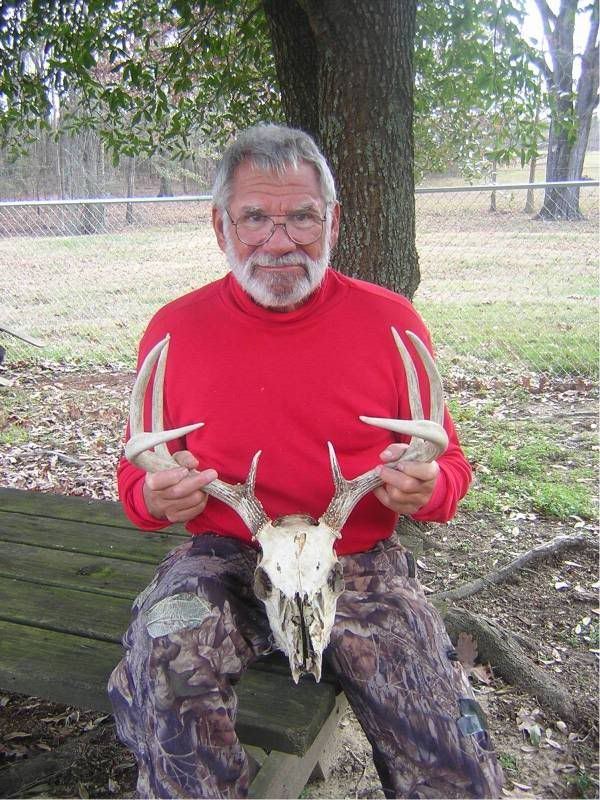 _________________________

Constipation has ruined many a good day. Not as many as stupidity, though.