well, I got this nagging itch to go see if I could find her jaws. I went to where I disposed of the carcasses from my first 3 does from bow season, and recovered all 3 intact jaws. One is 2.5, one is 3.5 or 4.5, and the oldest I believe is the Ole Nanner Head I killed on October 5th (my first bow kill, first doe). I am guessing 5.5. First here are the pics of the deer, and then the jawbone pics. I will boil the bones, scrub them and use a bit of super glue to keep them intact. I'd like to have a collection of intact jawbones from all age groups and so far my collection is off to a good start.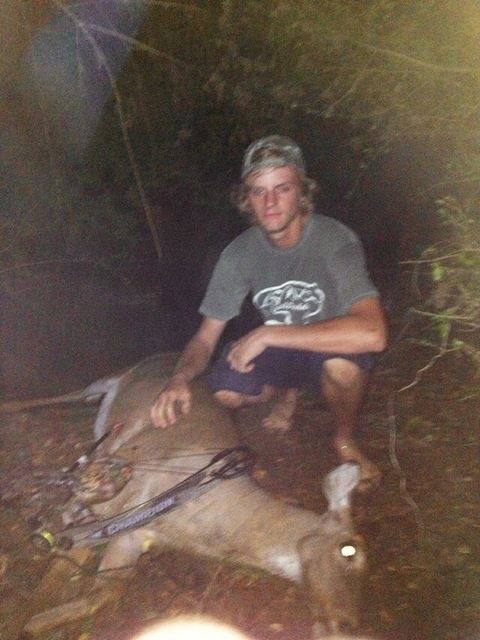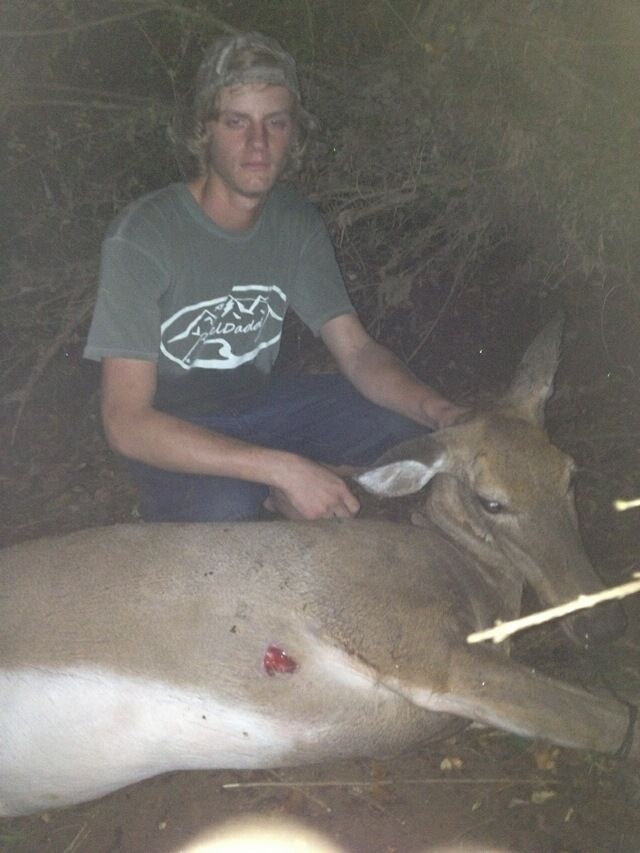 Here are her jaws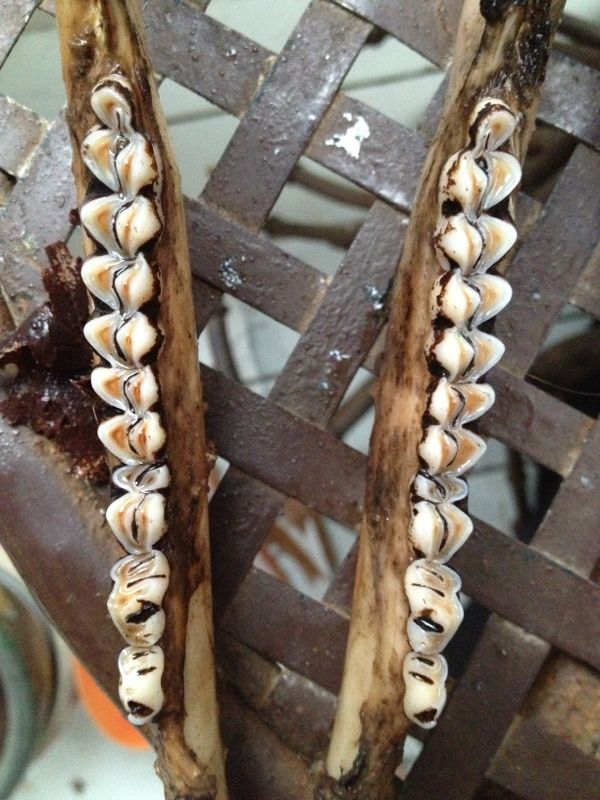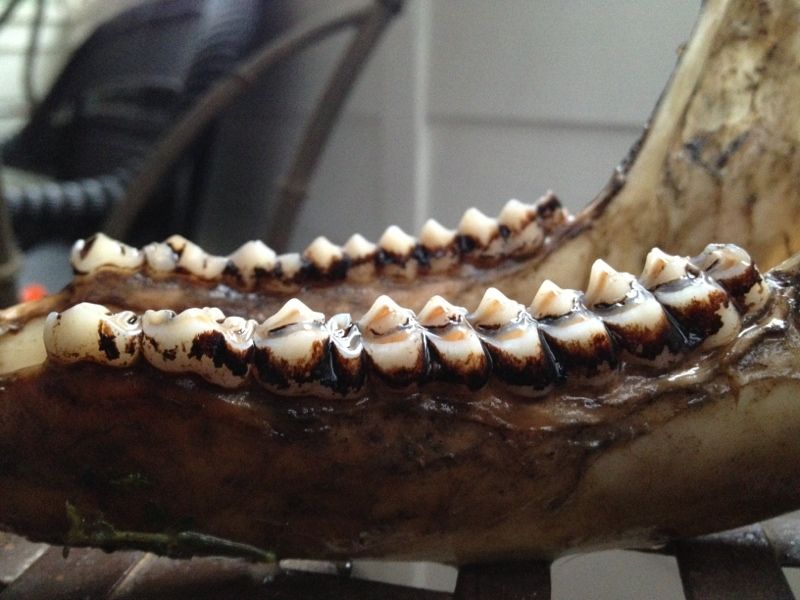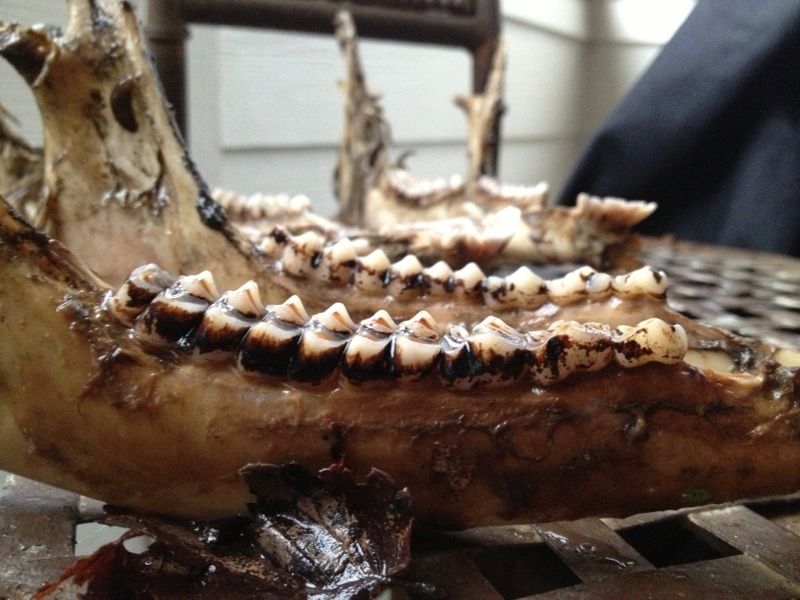 _________________________
A good day in the woods is best finished off with an ice cold Sun Drop.