I had a pretty good season . Not the best but good for East TN . Not going to tell the whole stories but I'll post some pics and a brief story for each .

First one was a very special bow kill on my first opening day at my grandmothers without her there to cook me breakfast . "she passed earlier in the year" .

The next one was my biggest archery buck and happened the first time I took diehard hunter with me in Knox county . Pretty good buck , big body .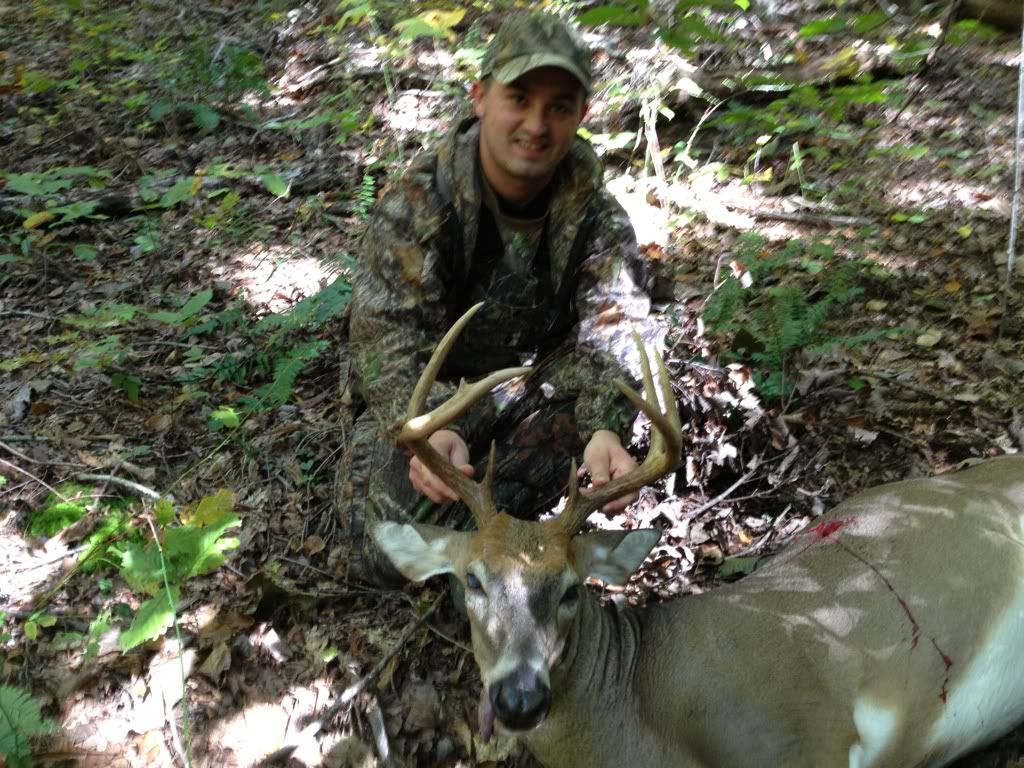 My third was on the opening day of muzzleloader after telling myself I wasn't going to shoot a doe untill later . Could not help myself with this one , she asked for it and I couldn't pass up the tender meat .

My fourth is a buck I had on camera , a pretty decent 2 1/2 that I was going to try and let walk untill next year . But when he came in chasing a doe I had a split second to make the call and decided to take him . I was very happy with him so it was worth it .

I got two more does during muzzleloader and I will try to post pics of them when I get them off my laptop .
Although I have never layed eyes on this buck I am hoping he made it .


And last but not least I finally got the little guy in the woods for the first time . Although we didn't see any deer " we didn't sit in one spot long enough " he had fun and enjoyed it . He wants to go everytime I go but it's been too cold for him to go toward the end of the year .
_________________________
For all your archery needs
Sportsmans choice pro shop
Knoxville, TN
865-922-5456