I spent the last 10 days up in Michigan visiting relatives. Since I was missing the last of the deer season, I decided to get my annual fix on ice fishing.

The ice was slick and crystal clear where it wasn't covered with snow. In places we could see the tops of weeds 10 feet down.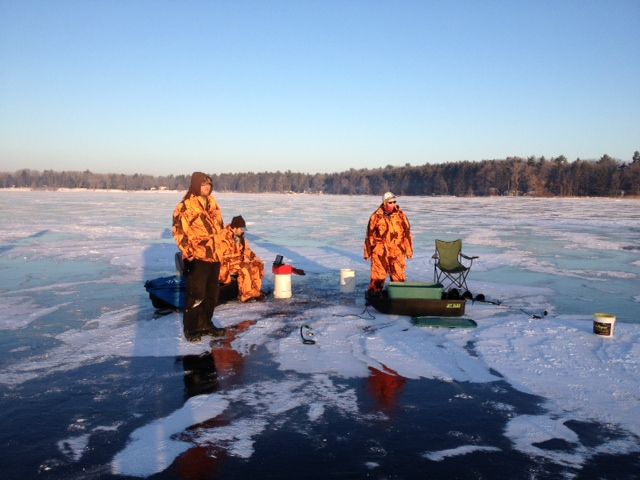 The sunrise was awesome.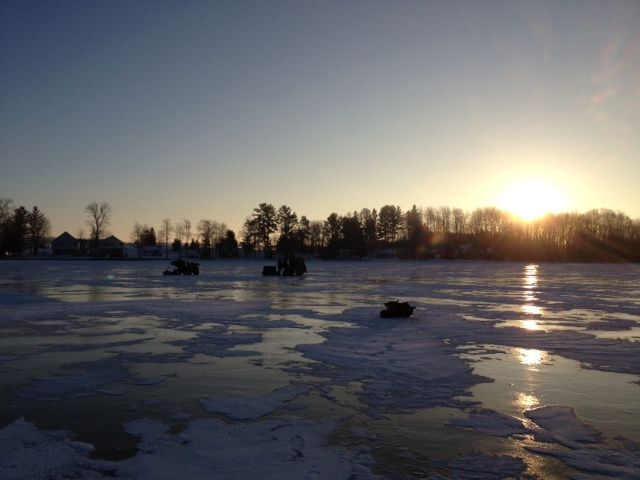 My brother with a nice eater: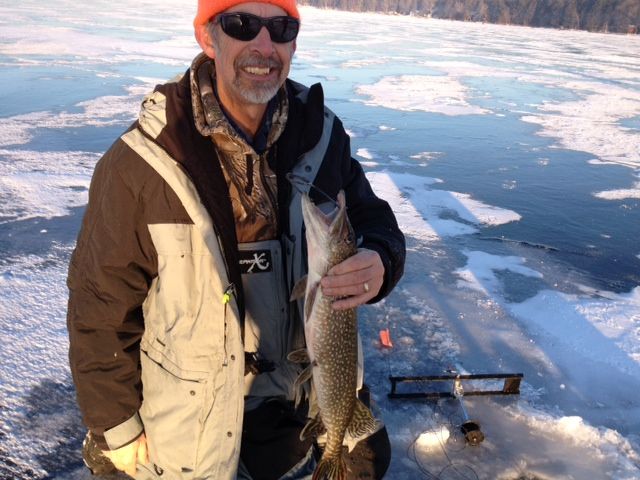 Six eaters we took home. Pike are known as being boney, but if you know the simple trick of filleting out the Y bone, they are some of the sweetest fish around.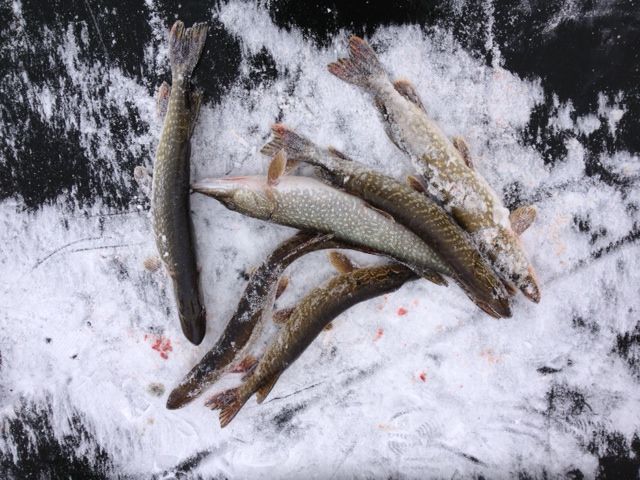 My youngest brother fished a different lake a few miles away. Good choice on his part, as he caught this 38" dandy:




If you've never used or seen someone use a Tip Up, click on this last picture to see the video: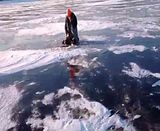 _________________________
It's not rocket surgery, for crying outside!