Been tuff hunting the last few weeks. Mustered up the motivation to getup this morning. Hunting off theground saw four does arpund 9 am. Stuck with it and about 2 this dude come chasin a doe. Neck shot at 75 yards. Better lucky than good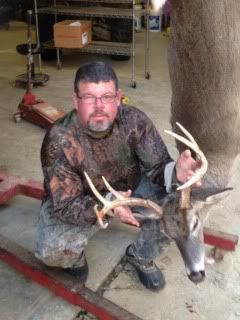 _________________________
Vegiterian- An old Indian word for Bad Hunter.