I had my best season so far. As did my brother and my dad. I killed my 2nd and 3rd biggest buck to date. 1 in Tn, 1 in Ky. Didnt get a chance to hunt much in Tn because the only 6 acres i have to hunt you dont know when the owners grandsons will be stomping all over the place.

I was very fortunate though to kill this 11 pt on opening day of bow season 11-22-12. Horton Team Realtree crossbow with 100gr $10 cheapo fixed BH's from walmart. Left a great blood trail. Hit him farther back than i wanted (midways back) but exited right behind the shoulder which made for a good blood trail and rather quick recovery. Rough scored at 131 3/4. Should be getting back from taxidermist this weekend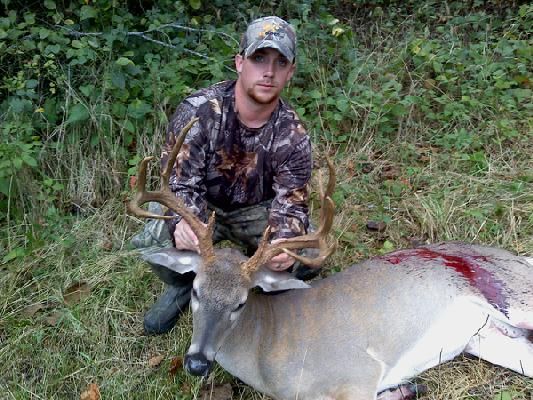 Killed this doe Oct 7th during Ky crossbow.



Killed this 8pt on 11-12-12 on the Monday after opening weekend of gun. It was raining that morning and decided to sleep in til it let up. Pulled up to my spot at 8:30 and he came running out of the powerline about 60yds from the truck onto another property. Hurried to my ground blind hoping he would circle and he finally did at 4:50 that afternoon. The 270 with hornady sst layed him down.

Heres the only pic we had of him on cam. I know some had said they dont think its the same deer but im 100% sure it is now. He was still in velvet in the pic and his velvet was starting to come off on his left G2.. Rough scored him at 135 1/2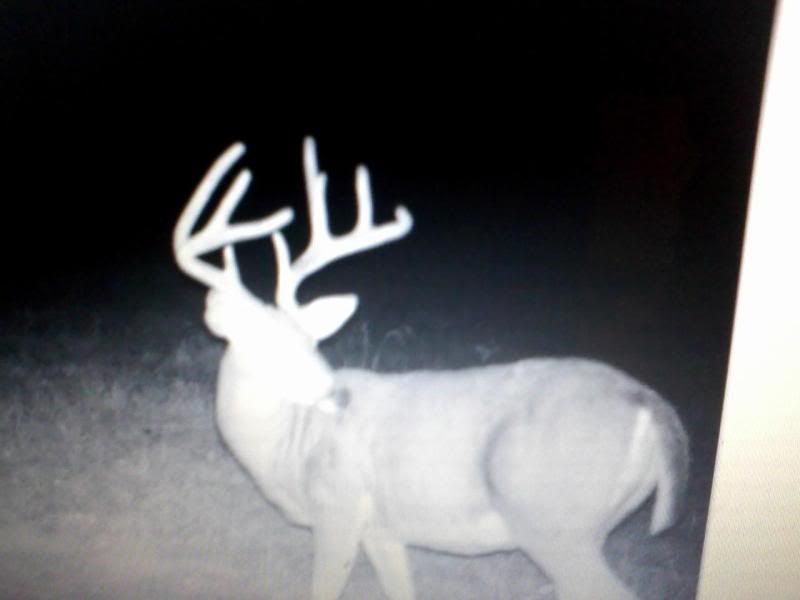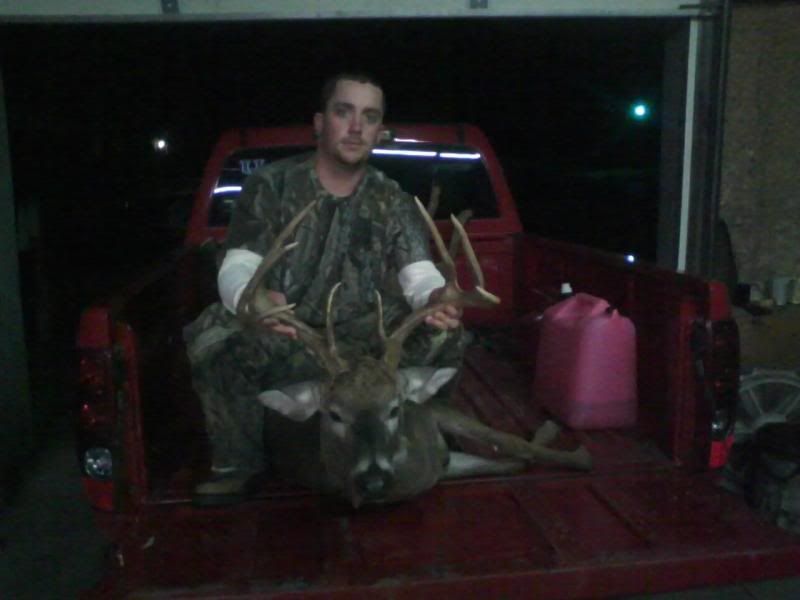 Here is the biggest one we had on cam and my dad was able to kill him the early 2 day MZ hunt in Ky. Its a 14pt, 7x7 with some kickers you cant see from the pics. Rough scored at 145 and his biggest buck to date. It is the biggest body deer ive ever seen in person. It weighed 180 dressed.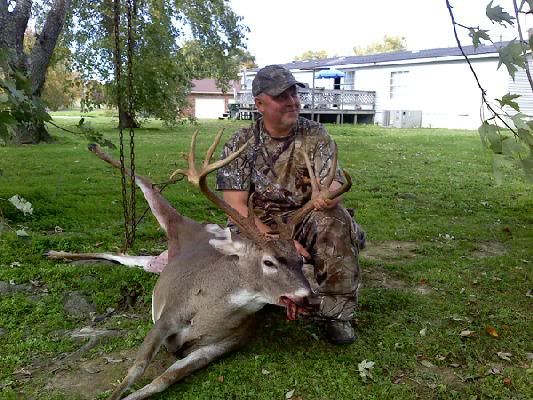 Here is my brothers 10pt from opening day of Ky rifle 11-10-12. Got lots of pics of him on cam and it rough scored at 127. This deer alot of mass that you cant see from the pic.

_________________________
NO1 Greater- Ky Wildcats!!

Its not what happens in life, but how you react to it that matters.