I shot this guy this morning in between the rain showers on the edge of a pine thicket overlooking 2 draws in a big stand of cutover. He came out of the pines behind a spike, crossed the road and started easing down into one of the draws where I lost him, before browsing back up to a bench on the side of the ridge near the top. I knew after watching him through the binos that he was mature. Had a ton of grey on his head and face and a thick, swollen neck that seemed to just flow straight to his belly. I took a shot at 200 yds and he dropped in his tracks. I didn't realize he was busted up a little until I got to him. He had scars all over his neck and top of his back. I am very proud of this buck even though he isn't the best buck, rack wise. It's been a great year for me and I am tagged out on bucks now.

Hardin Co. 9 pt
Rem 700 .270
Leupold vx-1 3x9 x 40
Hornady 140 gr BTSP interlock
200 yds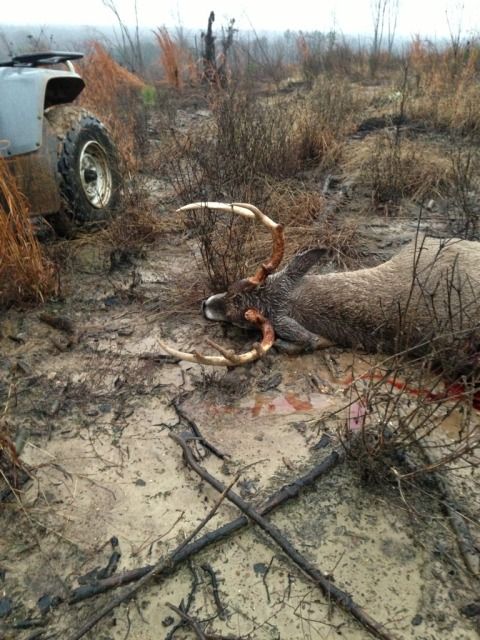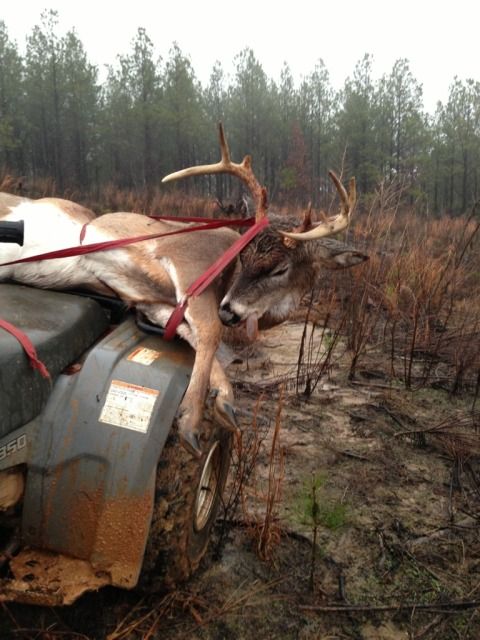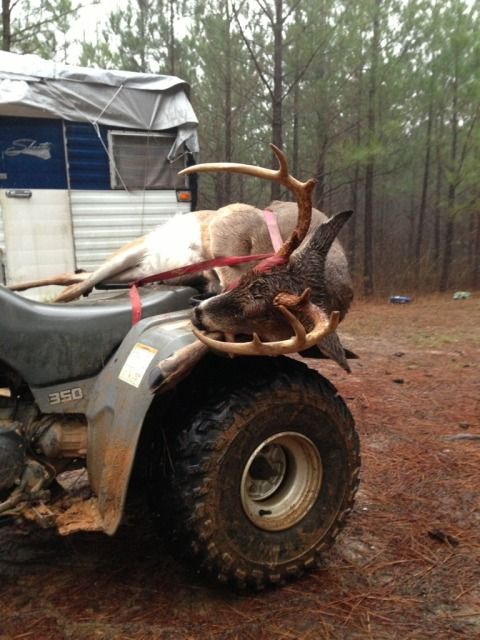 Here is the bullet I pulled out that had broken the skin and was practically hanging out of the shoulder.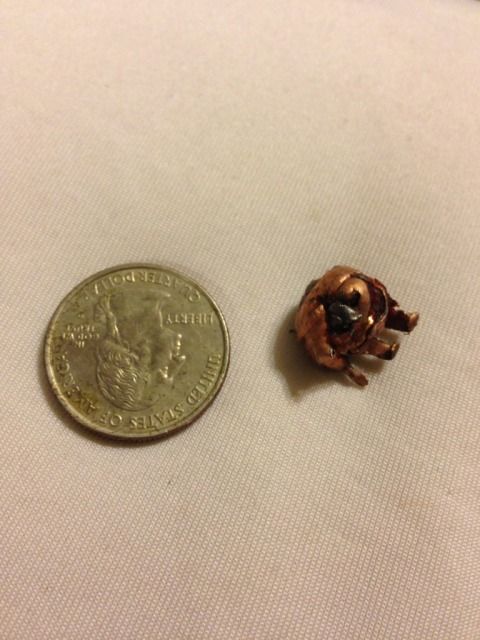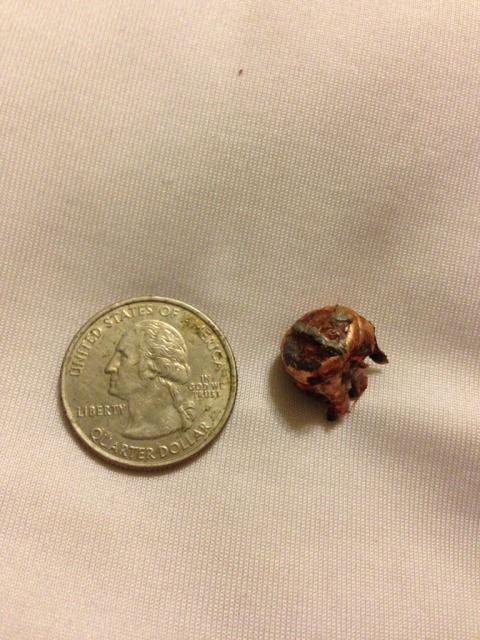 _________________________
I'd rather be judged by 12, than carried by 6.

Pretty women make us buy beer...........Ugly women make us drink beer!