I've been working a lot of overtime lately and haven't had time to make many calls. I did put this one together and thought since I haven't shown any here in quite a while I'd show it off. (it's been sold) The barrel is from Turkish Walnut the bead and toneboard are made from Buffalo horn. I used a CA finish buffed and polished to a high gloss.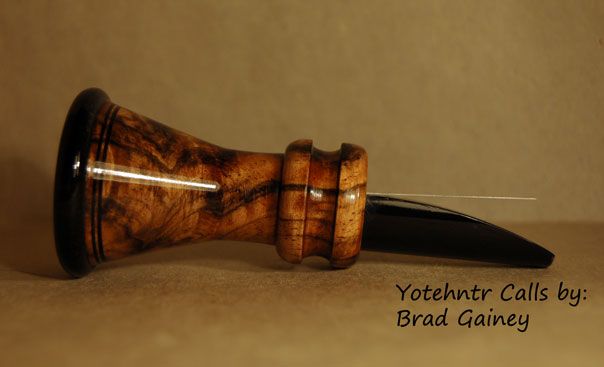 _________________________
Yotehntr Calls
....put something pretty on your lips.