I killed this big girl this evening just before dark in Montgomery County. Shot her with "Ug", one of my Remington 700 .45 caliber smokeless conversion muzzleloaders. 165 yard shot, she never took a step, never even twitched. This was my first kill without a sabot. Load was 65 grains of H-4198 and a 275 grain Parker Ballistic Extreme bullet, should be moving along right at 2600 f.p.s.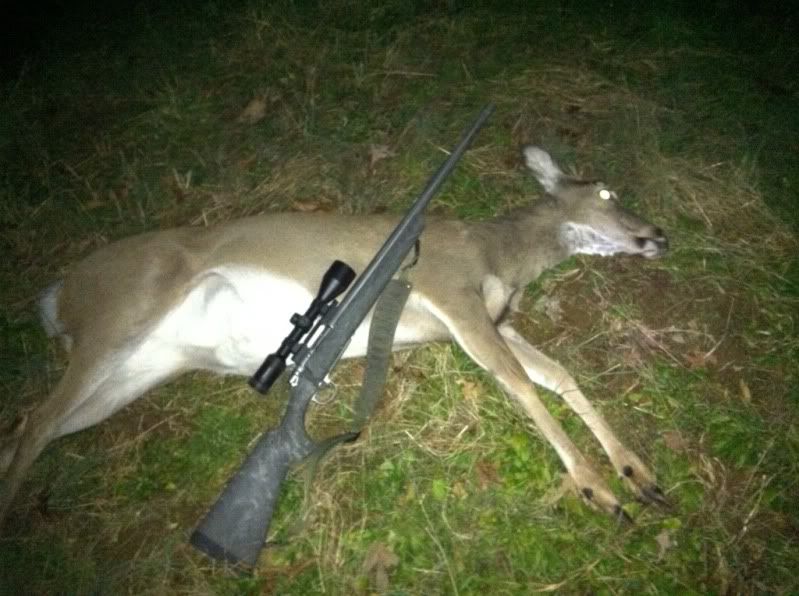 Before and after on the Parker 275 B.E.

_________________________
Looking for a safe investment in these uncertain times? Do what I'm doing...invest in lead, copper, brass, and U.S. steel.
U.S. Navy Submarine Service 1991-1997
"Test Depth Dummie"