While waiting for us lame noobs in the blind to kill a deer, lung-buster double-tapped this bad boy, dragged him out of the holler, and took a nap on the tailgate. He said it was barely big enough to bother shooting, which I took as modesty, until he showed me pics of the ones he has on the wall at home. Great googly moogly!!

Great looking rack, this mass, with lots of cool stickers. Awesome deer for a great guy!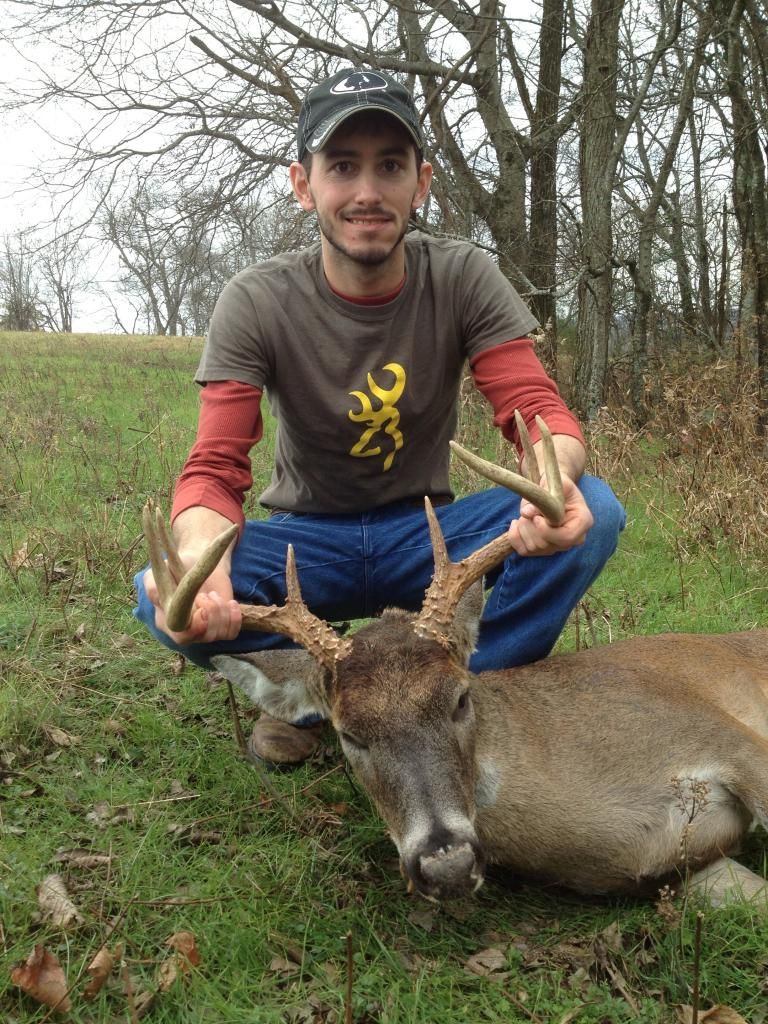 _________________________
Some hunt for racks, some hunt for roasts. I hunt for sheer joy; the aforementioned items are merely fringe benefits.