OK, it's not actually "Dino's Sausage" anymore, since Dino's sold their brand to someone else in town. However, same place, same recipes, etc.

I'll report back a little more, but with this deer, I requested mostly ground and sausage. That way, if I blank out the rest of the season, I'll have the stuff that will be fine in the freezer....and the stuff we like the most.

Order ticket: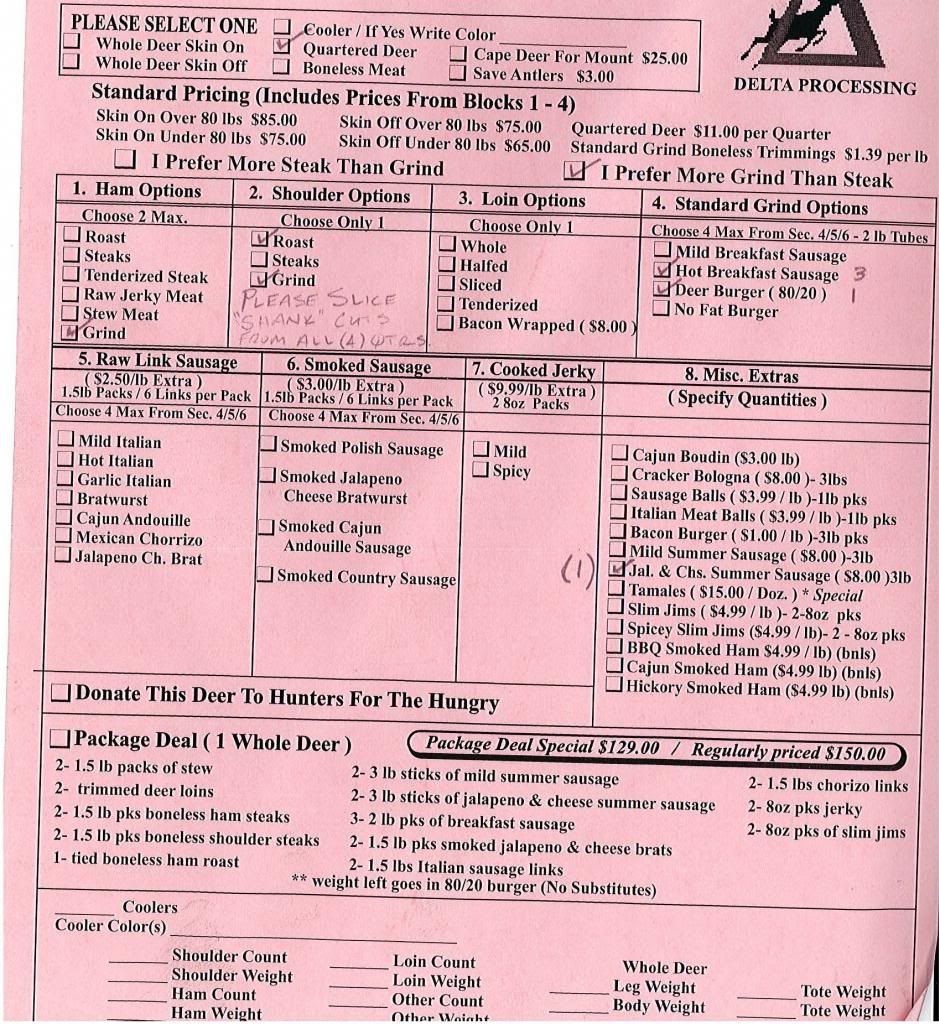 Here's the one summer sausage I got...jalapeno cheddar. Good stuff.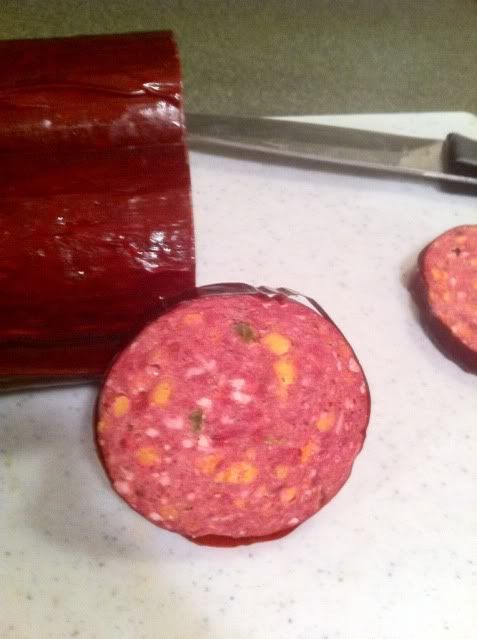 And two "roasts". I've never asked for a processor to return "roasts", but this seems a little smaller than what I expected.



Either way, it tastes good....I'm off to get the stuff for venison chili.

_________________________
Everything important in life was learned from Mary Jo Kopechne.