I ain't putting the muzzleloaders down, killed another doe this morning with the smokeless conversion .45 Remington (Envy). 62 grains of H-4198, Harvester light blue sabot, Barnes 195....30 yard shot, dropped in her tracks, not so much as a twitch. This is the 4'th ML deer of the year, 3 for me, 1 for my kid, all complete pass-thru's, 3 of the 4 never took a step.
This one is kind of special because it's the 1'st deer I've killed on my own property, EVER. Just bought 5.5 acres beside my house a month ago, I've hunted it for 7 or 8 years but this is the first time since I've owned it.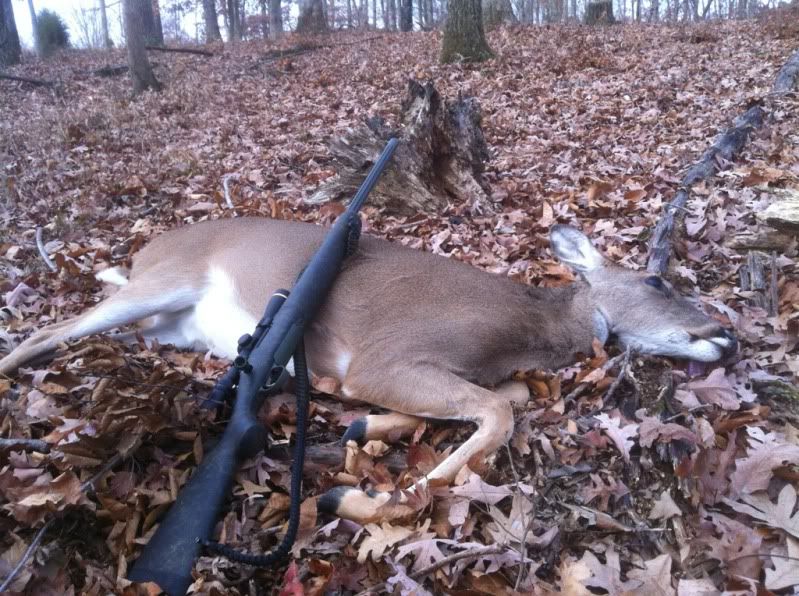 _________________________
Looking for a safe investment in these uncertain times? Do what I'm doing...invest in lead, copper, brass, and U.S. steel.
U.S. Navy Submarine Service 1991-1997
"Test Depth Dummie"