I watched the trophy of a lifetime walk directly under my stand on Sunday morning at 6:25.......and then I watched him walk away.....I just stared in amazement at what I had witnessed. Not knowing whether to laugh, or cry, or just throw up, I climbed down from the tree and went back to the house after only a half hour of hunting. "My trophy" was an albino buck, illegal in Tennessee. I had heard of an albino about 3 miles from my house but that was 2 years ago, never really gave it a thought until this guy strolled by yesterday morning, complete albino, pink eyes and all. I did some digging and actually found this trailcam pic which was posted believe it or not on tndeer back in August from Houston County, I never saw the thread. Turns out this pic was taken 3 months ago and 3 miles from my house, I have no doubt this is "my deer". I wanted to share....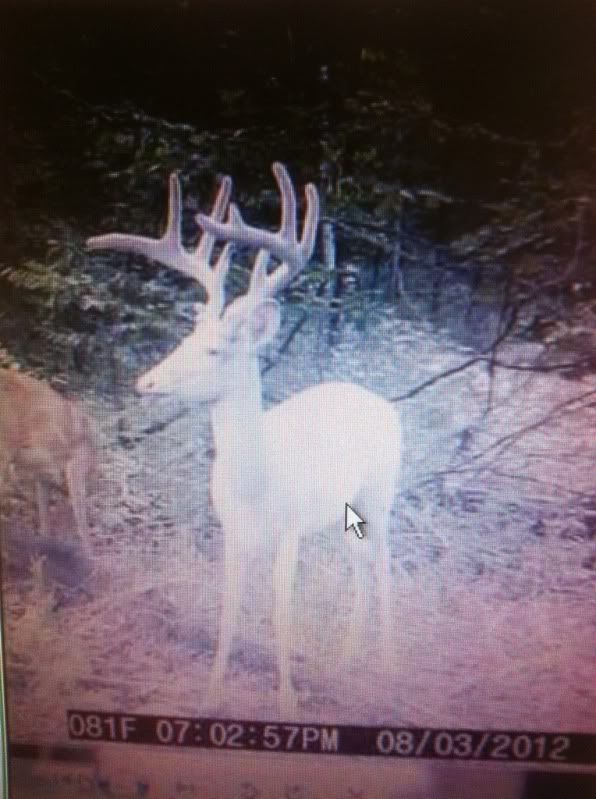 _________________________
Looking for a safe investment in these uncertain times? Do what I'm doing...invest in lead, copper, brass, and U.S. steel.
U.S. Navy Submarine Service 1991-1997
"Test Depth Dummie"