275.00 SHIPPED TO YOUR DOOR. I WILL PAY PAYPAL FEES IF YOU MAKE PAYMENT
VIA PAYPAL (I PREFER PAYPAL, QUICKER AND SAFER FOR US BOTH)



Here are the only things wrong:
1) the strap that goes around the tree to hold the backrest in place is pulled loose on one side of the
cushion. Can be reattached.
2)The left side arm rest had a bow holder mounted to it. Nothing wrong, just cosmetic. Thats all other than the black painted parts of the stand has some scratching from use and packing in and out.

The stand lock VERY TIGHT on a tree when set up! Very comfortable and sits well. There has been foam and camo tape to the sitting bar. I have the stand packaged and ready to ship.

I will also send the original harness in case you may want it. No tether or linemans belt.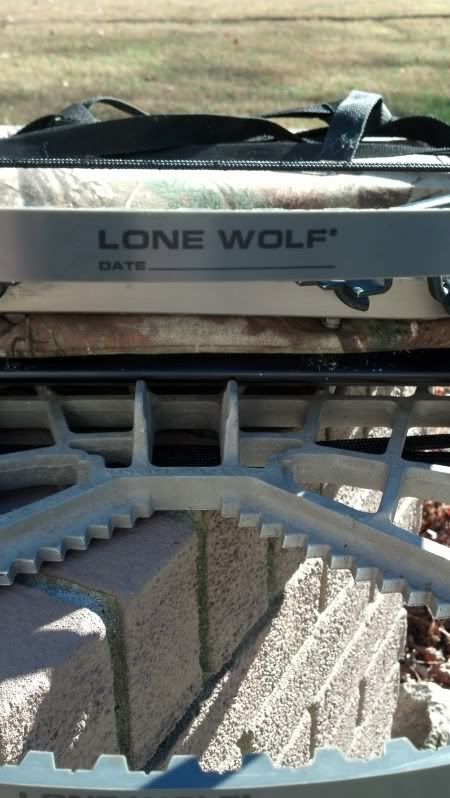 _________________________
" a smart man learns from his mistakes, the sign of intelligence is learning from others mistakes"