With the cooler temps the deer where definitely moving this morning. I could hear them from the time I walked in till I finally saw a group of does and decided to pull the trigger. She was #2 in a row of 5 does. Even had 2 blow at me as I was making my way to her.



We all know what that means.



Down there is where she fell. My first Tennessee drag, its going to be fun.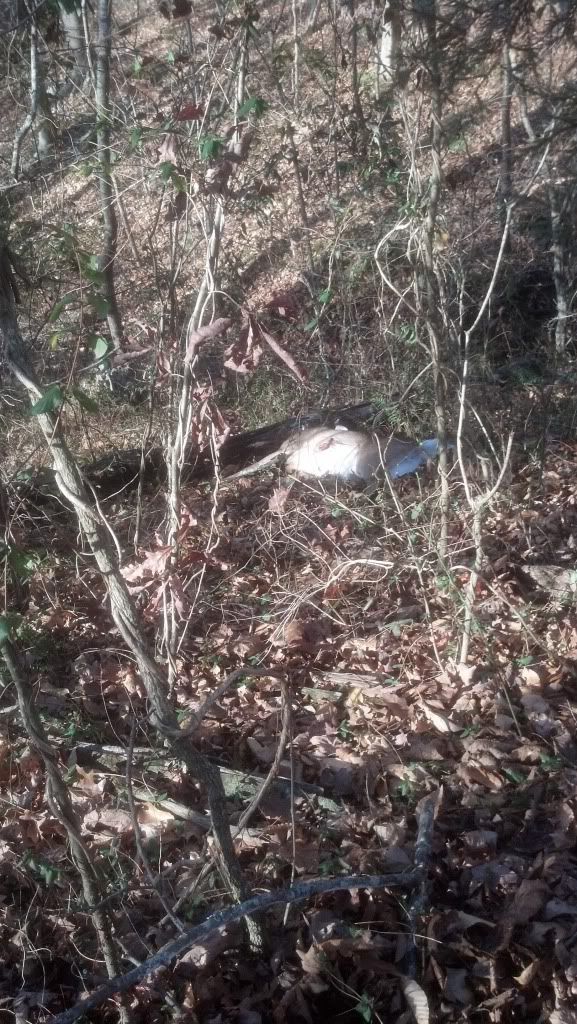 There she is.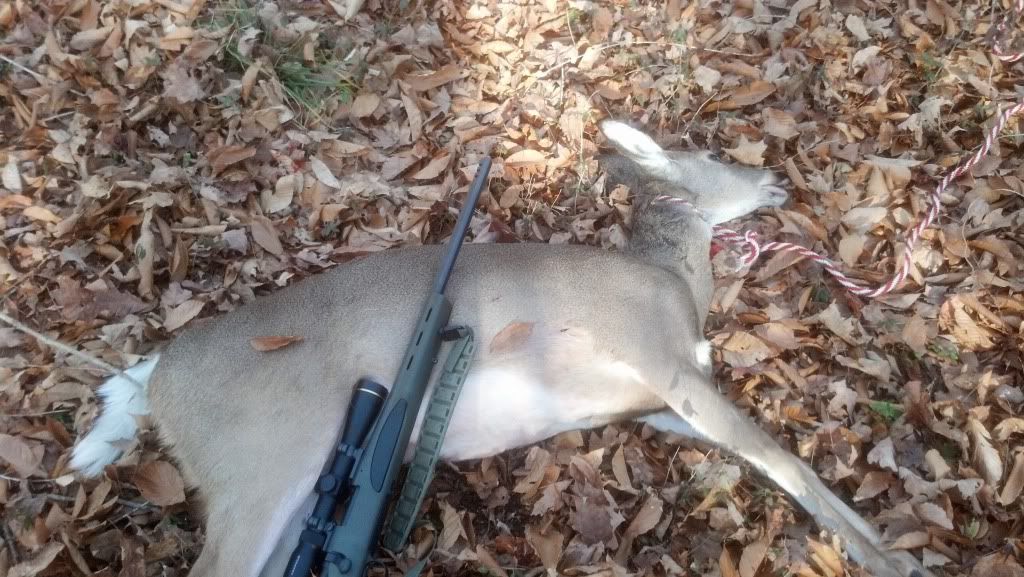 Here is the traditional solo hunter picture.

68 yards, 815AM, Macon Co

_________________________
Packer Fan back in Packer Country

"Recon Ready"
Airborne and Air Assault Blood Wings Worn Here