Somebody had asked that I re-post this story because they had just lost a buck they thought should have died.

Last year, I shot this doe with the bow. There was very little blood, and I never found the arrow. I looked and looked to no avail. I thought it was a good shot but didn't know for sure until I got these trail camera photos.

I saw this girl later during rifle season. I almost shot her just to do an autopsy and find out why in the world she didn't die. But I was askeered it might tick her off, and she might climb up my tree and murder me!



ENTRANCE WOUND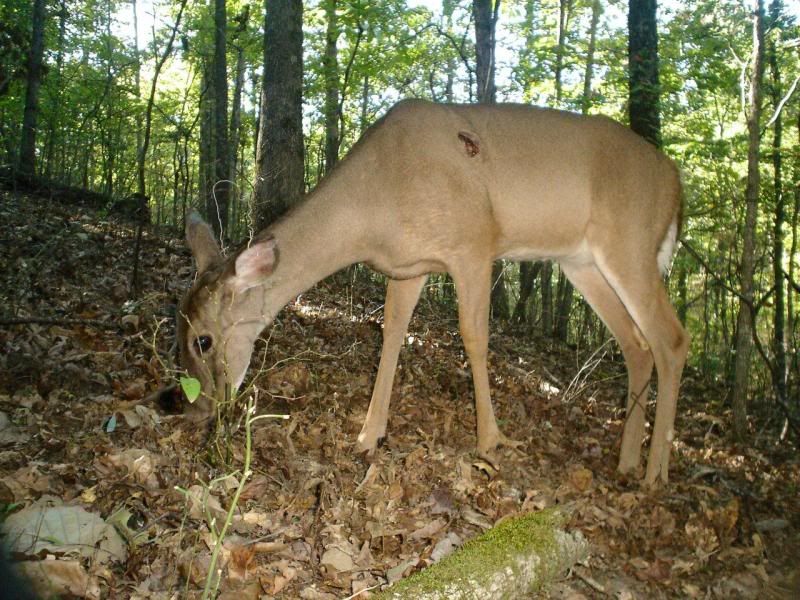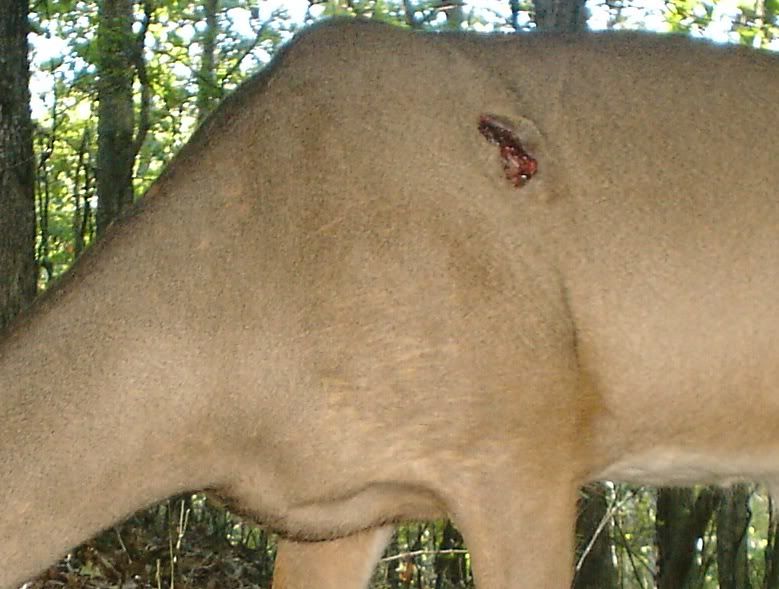 EXIT WOUND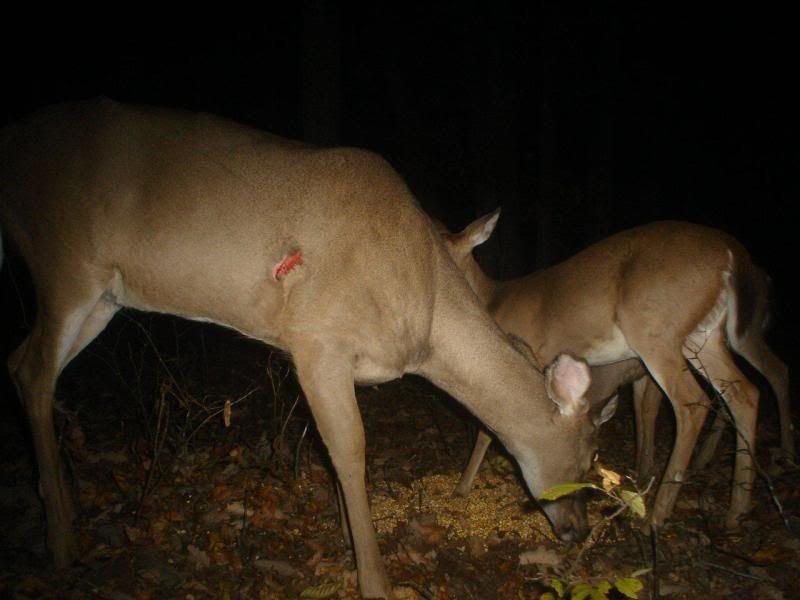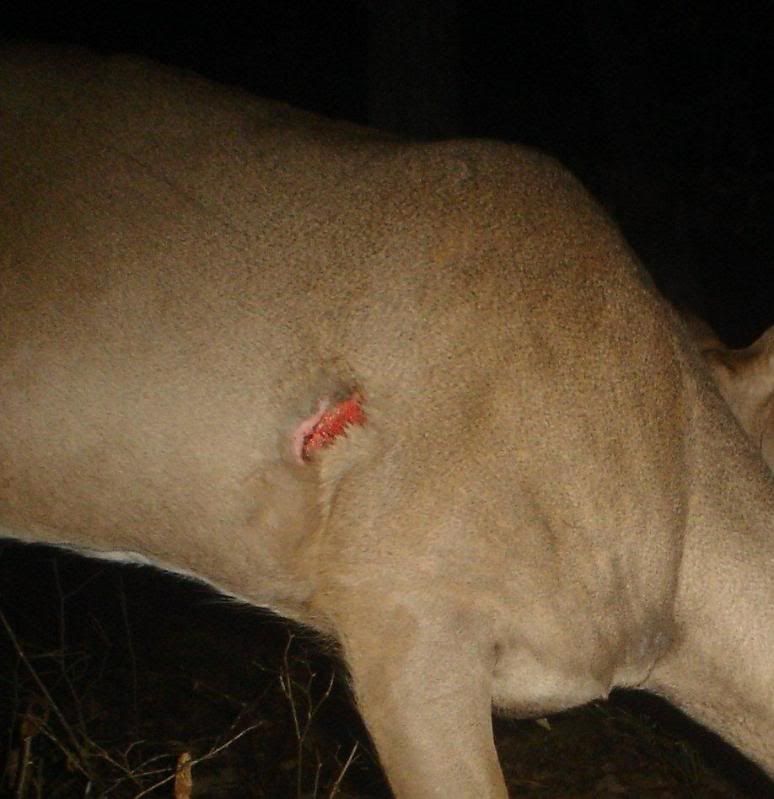 A COUPLE WEEKS LATER - HEALING UP PRETTY WELL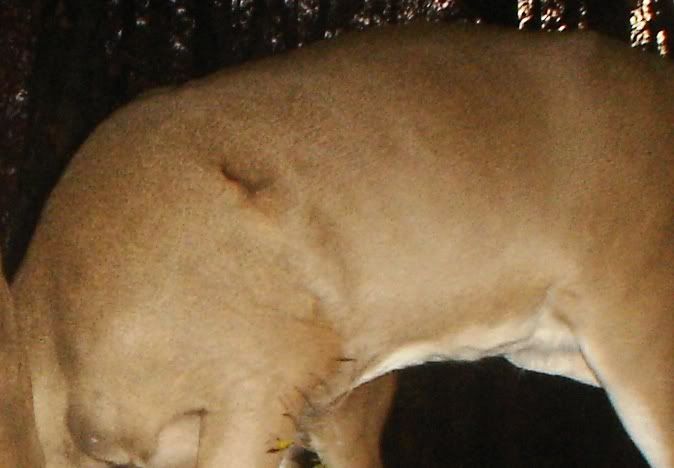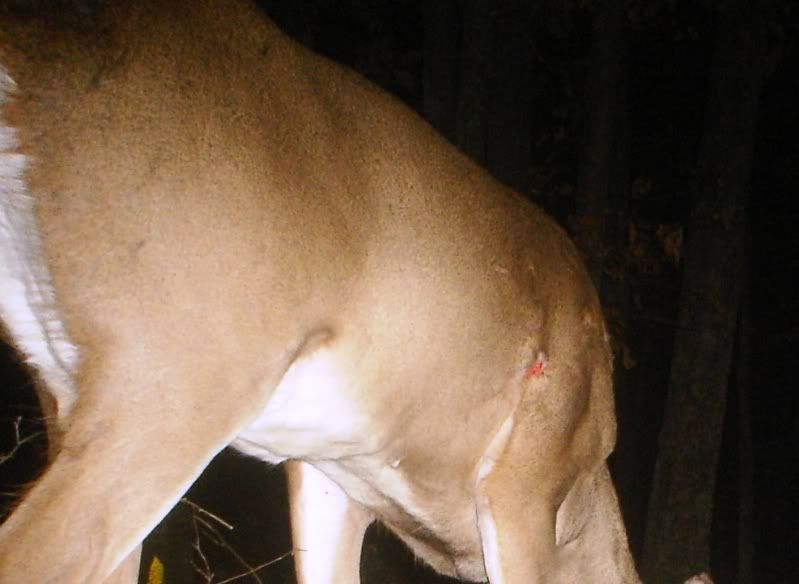 THESE PHOTOS ARE FROM A COUPLE MONTHS AGO, A LITTLE MORE THAN A YEAR AFTER THE INITIAL SHOT. THIS GIRL IS COMPLETELY HEALED.

BOO!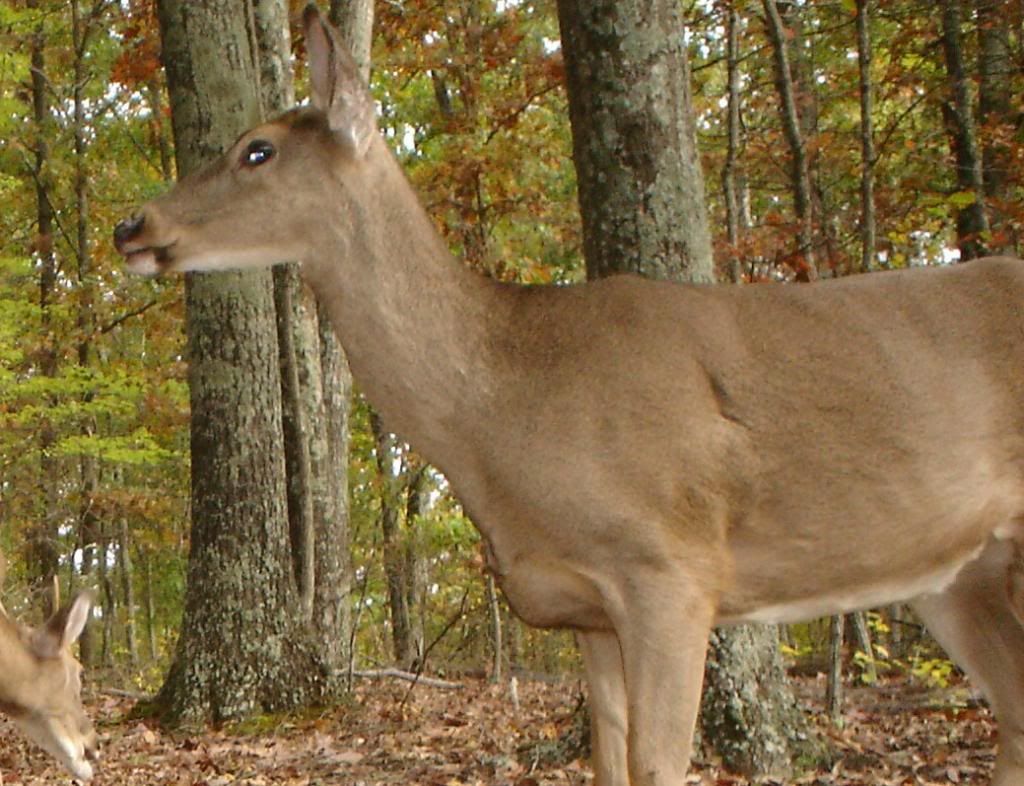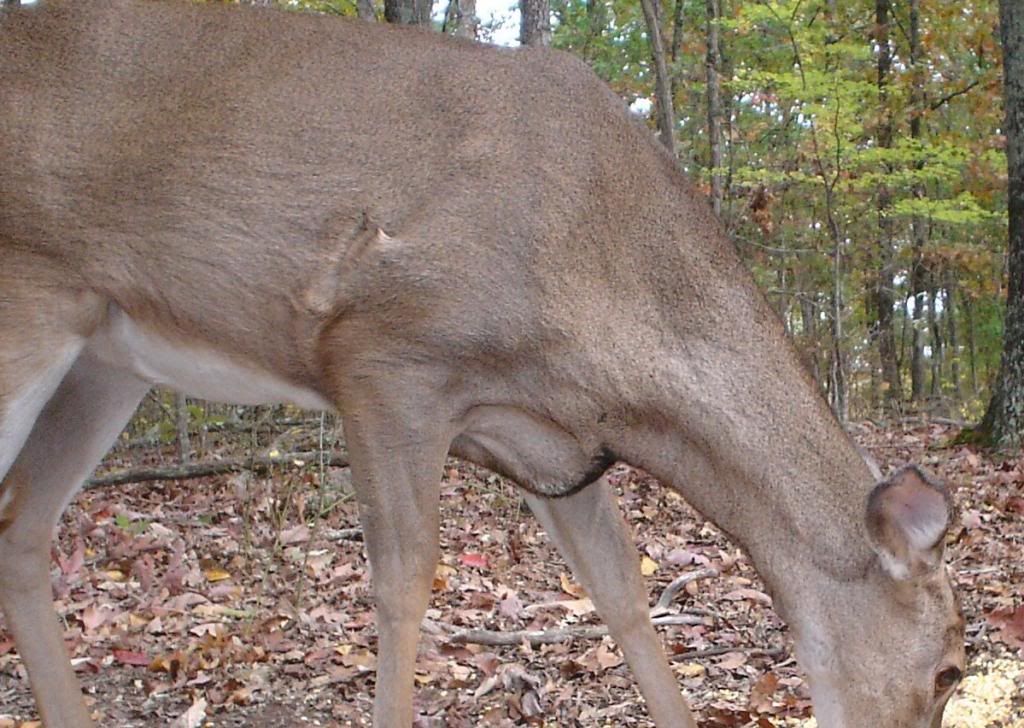 _________________________
It is not the killing ...; it is the contest of skill and cunning. The true hunter counts his achievement in proportion to the effort involved and the fairness of the sport.

Dr. Saxton Pope